Meek Mill Hits Back At Kanye West After Major Diss During Weird Clubhouse Chat Session
Kanye laughing like a Marvel villain talking about Meek Mill pic.twitter.com/dFfqQ3o8OU

— Ahmed/The Ears/SZA Fan 🇸🇴 (@big_business_) December 11, 2022
Kanye West is continuing to spread his special blend of crazy all over the world. He participated in a Clubhouse chat recently (because he's banned from pretty much everything else) and he dissed Meek Mill in a major way.
You see, West was talking about how some stars were supposedly going to confront him in an intervention-like setting. He name dropped Dave Chappelle and Diddy, and then mentioned Meek, which caused him to break into a fit of laughter.
"What made somebody think Meek Mill could say something to me?" he said through the laughter. Someone else in the chat chimed in, saying Meek was a "gangsta" but that just made Kanye laugh even more.
Obviously this was major shade, and when Meek found out about it, he hit back pretty hard on his Twitter account: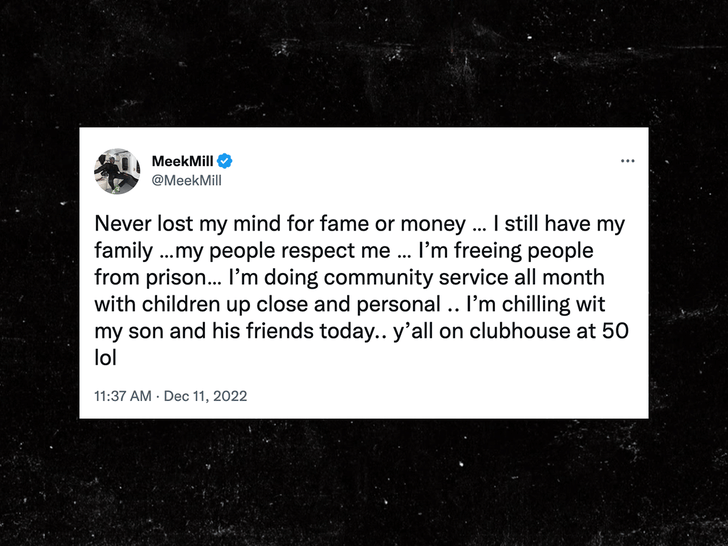 Honestly. Thats a pretty good response. He took the high road, but also hit him with a little diss at the end.
West is going to lose all his friends if he continues at this pace. I mean, for a while, him and Meek appeared to be on good terms. They attended the same events, posed for photos together, and Meek has praised Kanye in the past, citing him as a huge source of inspiration.
These days? Not so much. Kanye still feels like he has some power right now, but it's draining quickly, and if he continues down this path, he's going to wake up and discover he's all alone.
---