Akon Defends Nick Cannon Spreading His Seed From Sea To Sea, Says It's A Woman's Job Raise The Kids!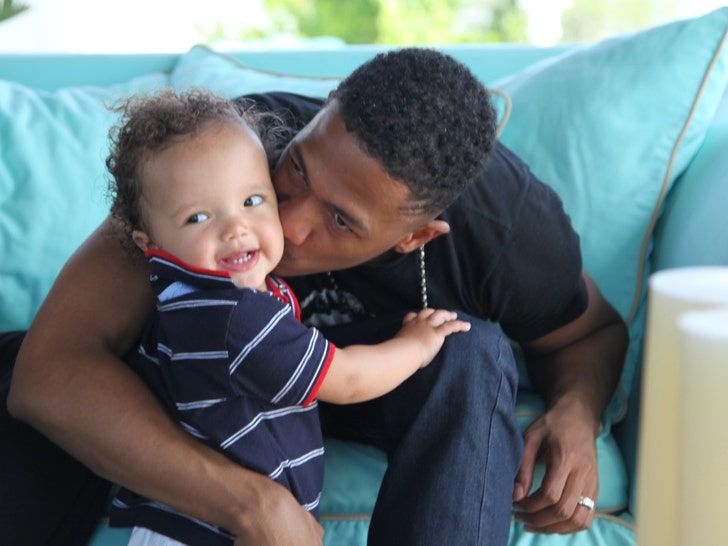 Akon was trending this past weekend, which hasn't happened in a while, so we're sure he was thrilled to be making some headlines again.
The 49-year-old singer/producer participated in an interview on the ZeZe Millz Show, and Nick Cannon's name was brought into the discussion. Akon, who has nine children himself, has defended Nick in the past against people who have criticized him for having 12 kids.
And during this recent interview, Akon decided to double down. He shot back at the people hating on Nick because they believe there's no way he can be there for all his children while juggling multiple jobs.
Akon says it's all good if Nick is working all the time because that's his role as a man.
A man has his role. And a woman has her role. But the day the woman believes that the man is supposed to share her role with her, then that means she's lacking. I don't go pull my wife out to the construction site to go pull nails and two-by-fours because that's not her place. Just because you as a woman believe that that job is simpler in the house because that's easier for a man, its a lot harder. A guy ain't got time to be in the house all day with no kids.
He then purchased a movie ticket for two quarters because apparently this interview took place in the 1950s.
Additionally, Akon said it's cool if Nick misses some of his kids' events, like a dance recital, because that's something only white fathers do.
"That's a white man thing. Who gives a f**k about a recital?" he questioned, not realizing the answer to his question is, "His kids, probably."
But hey, even though I don't agree with the specifics of Akon's defense, I do agree people should mind their own business. Next time you find yourself caring about how many kids Nick Cannon has, remember it literally has no impact on your life.
---