Remember That Mystery Girl Kanye West Was Spotted With? Well, Apparently She's His NEW WIFE!!!
Kanye West's erratic behavior continues. We told you earlier this week that Kanye West has been spotted with a mystery blonde around Los Angeles the past few days. Everyone thought they were simply dating, but according to a new report from TMZ, they're actually married!
Sources connected to the situation say the woman, Bianca Censori, worked as an architectural designer at Yeezy for several years, so it's likely West has known her for a minute. She's also naturally a brunette, but she decided to switch up her hair color and style recently.
Insiders say Kanye and Bianca had some sort of private wedding ceremony, but as of right now, it doesn't look like they've made it official by filing for a marriage certificate.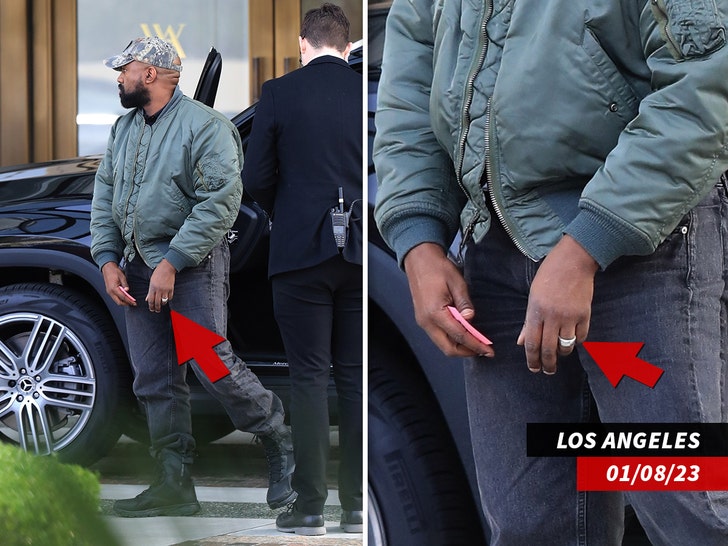 But still, Kanye was seen with a ring on that special finger when he welcomed Bianca to the super fancy Waldorf Astoria hotel in Beverly Hills. Perhaps the stay at the ritzy place is some sort of mini honeymoon. And get this, just last month, West released a track titled Censori Overload, which we now know was a tribute to his new muse.
While the lyrics don't seem to directly tie him to her, there are some possible clues as to why he wanted a quickie wedding ceremony. The line, "And The Bible said, 'I can't have any more sex til marriage'
We don't know how long they've been in a relationship, but we're assuming it's only been a couple months, or perhaps "a few" at most.
Safe to say, Kanye is smitten. We'll see how this marriage goes, but until Kanye actually treats his mental illness, we can't imagine any relationship working out in the long term.
---