Quavo And Offset Had "Intense" Brawl Backstage At The Grammys Before Tribute To Takeoff
There's not a lot of love between Quavo and Offset right now. They have been beefin' since the shooting death of Takeoff, and it doesn't look like their relationship will be improving anytime soon.
According to sources at the Grammys, just before Quavo took the stage to perform his song "Without You" as a tribute to Takeoff during the "In Memoriam" segment of the show, Offset got into a physical fight with him backstage.
The fight was so intense that a group of people had to pull them apart.
As for what led to it — we're told The Grammys had asked Offset to be a part of the tribute, but Quavo refused to let him take part. We're told Quavo blocked Offset from joining him on stage … leading to the melee.
Of course, sources connected to Offset claim it was Quavo who started the brawl, but we're sure Quavo's people have a different take on it.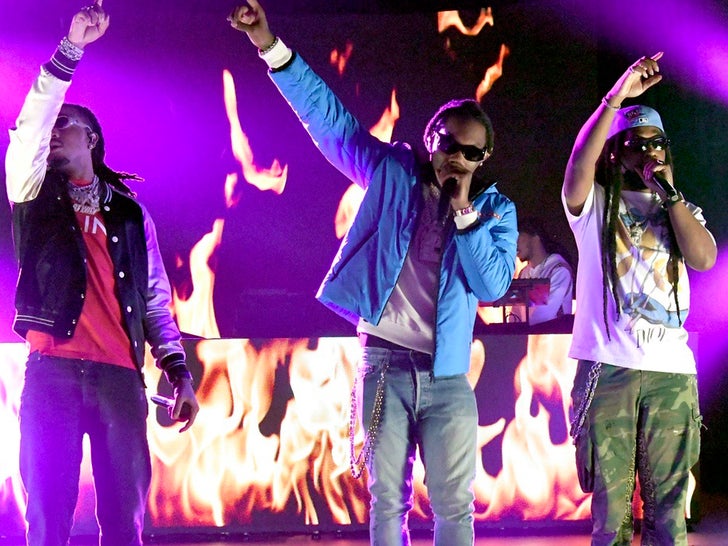 Quavo and Takeoff were super close at the time of Takeoff's death, and it was reported that Offset was on the outs with the group. And Quavo specifically wrote Without You for Takeoff, so perhaps he didn't feel like Offset had really "earned" his spot on the stage.
Emotions run high when mourning is involved, and it's clear both Quavo and Offset are still in mourning. They're probably handling it in different ways though, which is leading to the tension.
They need to come together and try to see each other's POV.
---