Megan Fox Deletes All Photos Of Machine Gun Kelly From Instagram, Seemingly Accuses Him Of Cheating!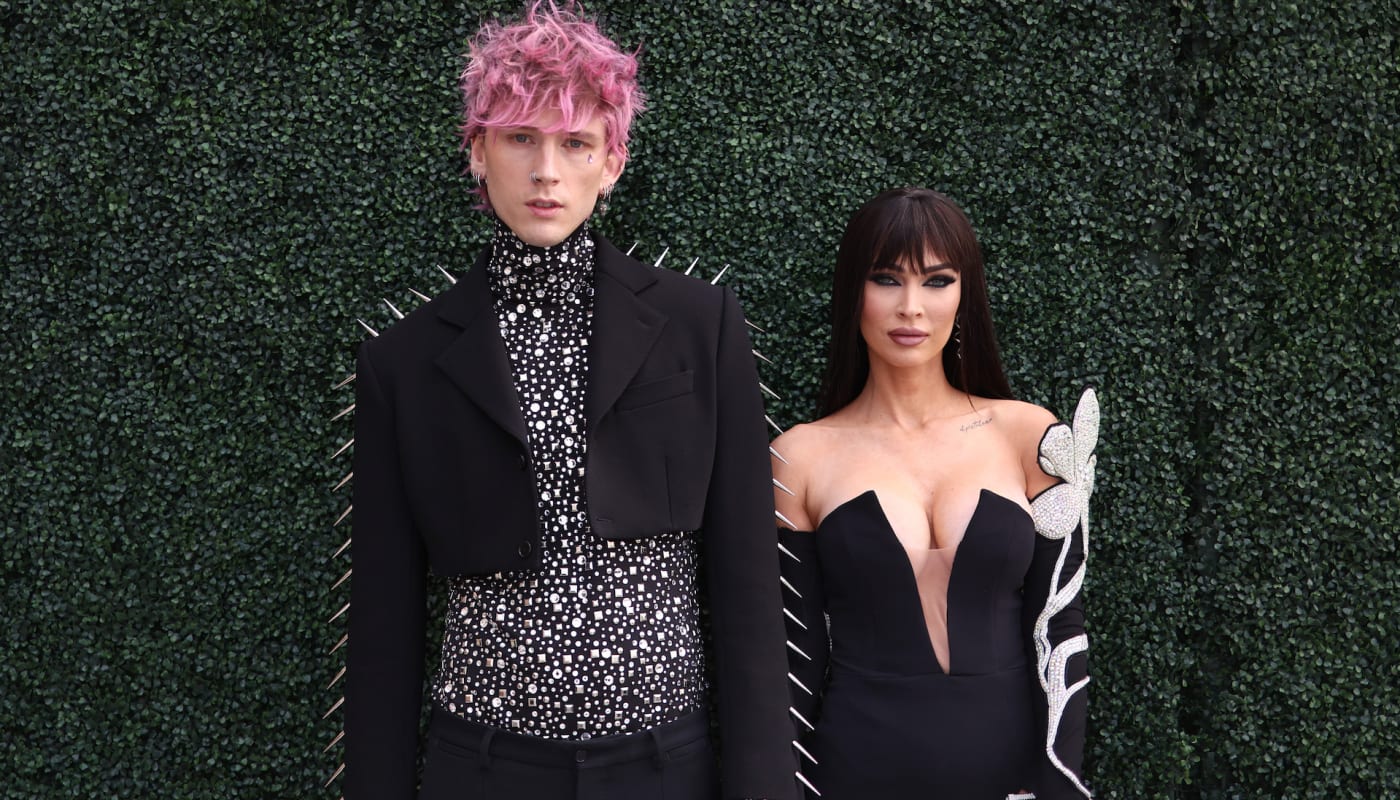 It looks like Megan Fox and Machine Gun Kelly are over. The weird couple, who shared vials of their blood with each other, got engaged in early 2022 after dating for a little over a year.
At the time, Fox wrote on her Instagram:
Somehow a year and a half later, having walked through hell together, and having laughed more than I ever imagined possible, he asked me to marry him. And just as in every lifetime before this one, and as in every lifetime that will follow it, I said yes…and then we drank each other's blood.
Those days are long gone now. On Sunday (Feb 12) Fox went on her Instagram account and deleted all photos of MGK from it.
She then uploaded a post and captioned it with lyrics from Beyonce's 2016 album Lemonade, "You can taste the dishonesty/ it's all over your breath." Geez… I don't suppose a mint will fix that.
In addition to that post, she also unfollowed MGK and followed only Timothee Chalamet, Eminem and Harry Styles. As some of you may remember, MGK has feuded with Eminem throughout the years, so it was definitely a message sent by Fox.
The 36-year-old actress has since deactivated her Instagram account, but we're sure she'll be back soon enough.
Fans of the couple are struggling to cope with the potential breakup, with one fan writing, "If they broke up, I believe that love is fake," which is really sad. Can you imagine our youth looking at Fox and MGK's relationship as #couplegoals? Yikes.
Does make you wonder if men can ever truly be satisfied though. I mean, Jay-Z cheated on Beyonce, Emily Ratajkowski's husband cheated on her, now MGK cheating on Megan Fox? I don't get it.
---