Drake Bets Nearly $1 Million On Super Bowl, Has Chiefs Winning It All!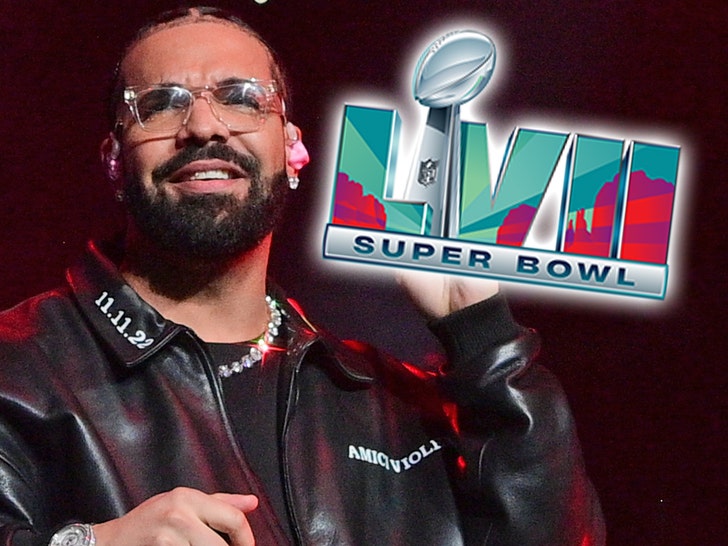 Did you drop some cash on Super Bowl bets this year? Chances are, you didn't put as much money on the line as Drake. The 36-year-old rapper, who is worth over $250 million, made some pretty risky bets this year.
He went on his Instagram to share his receipts. You can see he bet $700,000 on the Chiefs winning the Super Bowl against the Eagles. He's taking a little bit of a chance with that bet, considering the Eagles are favored to win by 1.5 points.
Drake also made separate bets — $50K each — that Patrick Mahomes and Juju Smith-Schuster would score the first Chiefs touchdown. He then bet $50K the Chiefs would score in both halves of the game, and $30K the team would win all four quarters.
Oh, and he also bet the MVP award would go to a tight end, which has never happened before in Super Bowl history.
Drake acknowledged the messiness of his bets, captioning the post, "My psychotic bets for Sunday are in @Stake Pls do not analyze the logic behind these bets there is none."
View this post on Instagram
Safe to say, Drake has a little bit of a gambling problem. Last month, he bet $1 million that the Chiefs would beat the Bengals in the AFC Championship. Obviously that worked out well for him, but I'm not so sure about his Super Bowl predictions.
Last Super Bowl, he made $1.3 million worth of bets using bitcoin. He put all his money on the Rams, who were the favorites, and it paid off.
This year, he's going with the underdogs. But with $300 million in the bank, we doubt Drake is sweating over it.
---