Mischa Barton Claims She Was Told To Sleep With Leonardo DiCaprio When She Was 19-Years-Old!
We all know Leonardo DiCaprio loves chicks in college. The 19-24 demographic is where he usually stays when it comes to dating. In fact, just recently, he was rumored to be dating a 19-year-old model named Eden Polani. They were spotted hanging out together at a music release party in Los Angeles.
Rumors started to fly that they were dating, but Leo sources have since denied the rumors. But still, the actor has dated 19-year-olds in the past, which is a little creepy considering he's nearly 50-years-old.
But Leo and younger women have been a thing for decades. Back in 2005, 'O.C.' star Mischa Barton revealed in an interview that her then-publicist encouraged her to sleep with Leo, who was 30-years-old at the time.
She got the impression that her team wanted her to sleep with the movie star to help her career. Thankfully, Barton didn't listen to her team and said, "Isn't he like 30 or something?" noting she does't like to date older men.
At the time, the 'Titanic' star was back on the market following his split from supermodel Gisele Bündchen after a turbulent five-year rendezvous.
Apparently it's just a thing in Hollywood that young actresses/models sleep with Leo to get their name in the headlines. I suppose it works out well for Leo, who seems to have zero interest in starting a family.
To celebrate the New Year, the 48-year-old actor was seen partying on a yacht with 23-year-old model Victoria Lamas.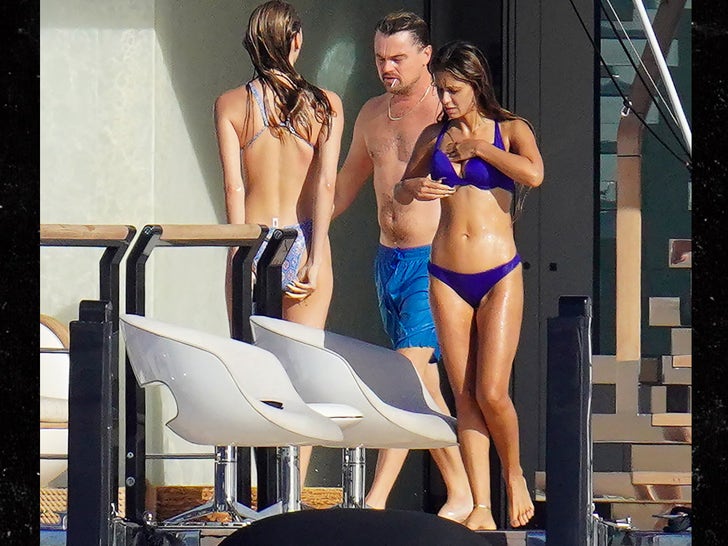 What a life.
---