Michael Jordan Makes Largest Individual Donation To Make-A-Wish Charity Ahead Of His Birthday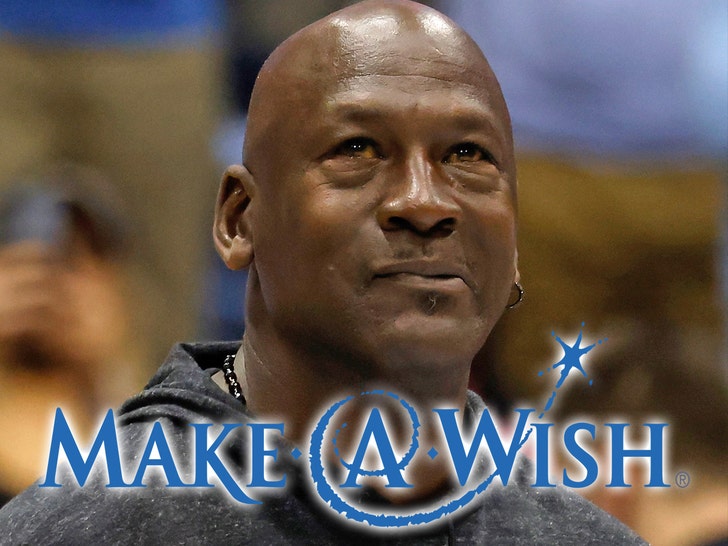 NBA legend Michael Jordan is turning 60-years-old on Friday, Feb. 17, and to celebrate, he's giving the gift of wish. It was reported by multiple outlets this week that Jordan made a $10 million donation to Make-A-Wish.
It's the largest donation ever received from an individual in the charity's 43-year history. In a statement, Jordan had this to say about the donation:
For the past 34 years, it's been an honor to partner with Make-A-Wish and help bring a smile and happiness to so many kids. Witnessing their strength and resilience during such a tough time in their lives has truly been an inspiration. I can't think of a better birthday gift than seeing others join me in supporting Make-A-Wish so that every child can experience the magic of having their wish come true.
Make-A-Wish says Jordan has granted hundreds of wishes for kids since 1989 and has been one of the most requested celebrities among those battling life-threatening health issues.
For those wondering, the 59-year-old former NBA player is worth over $1 billion, so he can more than handle the $10 million donation. But still, it's the thought that counts, and $10 million signals A LOT of thought.
It's no surprise to learn he's one of the most requested celebs, after all, he's one of the greatest NBA players in history. He has six NBA titles, five NBA MVP awards, six Finals MVP awards, 14 all-star selections and so much more.
He was a talent on the court, and now he's proving he's a talent off the court as well. Good on you, Jordan.
---