Pete Davidson And Chase Sui-Wonders Joy Ride Through Beverly Hills And Crash Into Someone's House!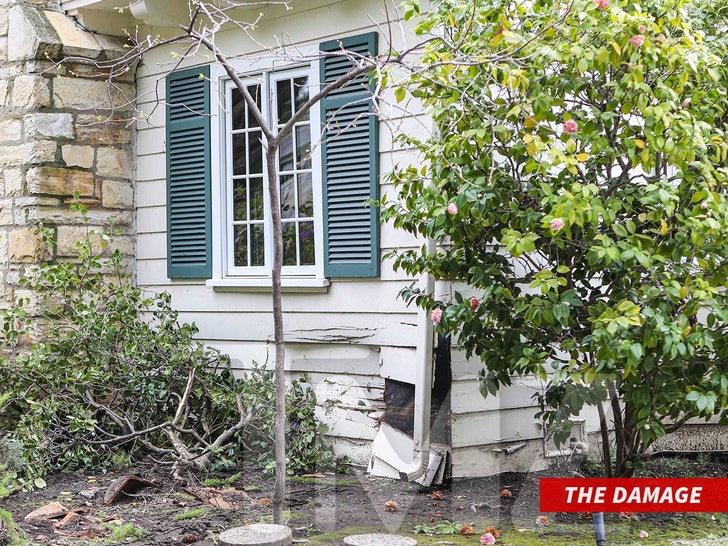 Wow. What did you do this weekend? Chances are, you didn't do nearly as much as Pete Davidson and his latest flavor of the month, Chase Sui-Wonders.
The two stars took a trip to Hawaii late last week and were photographed enjoying some time on the beach as recently as Saturday morning. But then at some point, they must have hopped on a plane, because late Saturday night, they were back in Los Angeles causing all sorts of trouble.
Pete was driving Wonders around Beverly Hills on Saturday night at around 11 pm when he lost control of his Mercedes-Benz, jumped the curb, took out a fire hydrant and crashed into the side of a house.
TMZ reports:
Based on photos of the crash site, obtained by TMZ, it doesn't appear Pete went into the property … but our sources say he did strike it and caused damage. Thankfully, nobody was hurt — be it outside or in the home. Cops were called, however, and they responded.
According to the initial investigation by cops at the scene, drugs and alcohol were not a factor in the crash. Instead, they believe Pete was simply driving way too fast down a residential street and lost control of the car. Basically, he was probably showing off for his girl. Or maybe she was giving him road head. Who knows.
We don't know if Pete interacted with the homeowners directly, but you know they're going to get their money's worth for the damage he caused. This is a wealthy neighborhood, so you know they got some good lawyers on speed dial.
No word on if Pete will face any charges. He was not arrested, and he didn't try to run off, so he'll likely be okay.
---