Tiger Woods Claims Ex-Girlfriend Erica Herman Is Trying To Game The System, No Sexual Assault Occurred!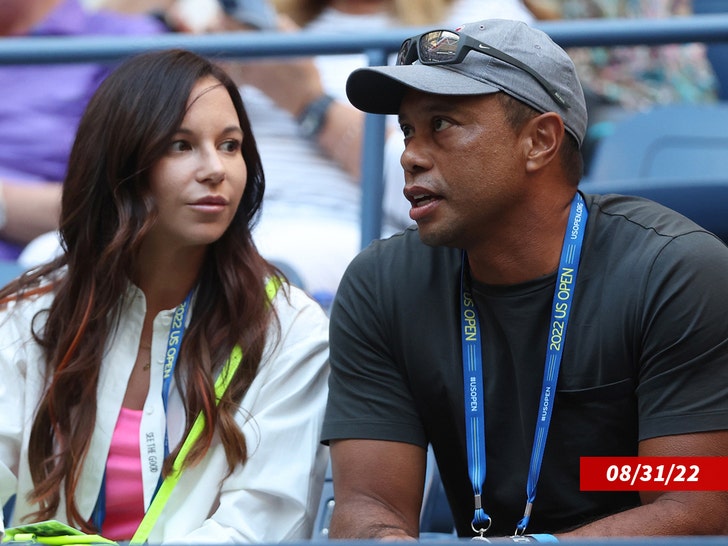 We told you last week that Tiger Woods' ex-girlfriend, Erica Herman, was trying to get out of the NDA she signed when they first got together several years ago. She filed papers in court, claiming the NDA should be nullified because there is evidence she was sexually assaulted and/or harassed by the legendary golfer.
Additionally, she also filed a $30 million lawsuit against Woods. She says Woods promised to support her and let her live in his house in Florida for at least five years in return for services. This agreement reportedly taking place before he broke up with her a few months ago.
In her lawsuit, Herman claims Tiger's team convinced her to pack a suitcase back in the fall for a short vacation without Tiger.
Upon their arrival at the airport, Herman claims she was told the locks to the house were changed and she was out. Tiger's lawyers claim the golfing legend did not throw Erica out in the cold … rather, they say Tiger put her up in a luxury resort and gave her enough money for a new residence.
Tiger's team says Herman is simply a jilted ex-girlfriend.
Woods says in the docs Herman has no right to invoke the federal statute … because she's never alleged in her filings Woods committed any sexual wrongdoing. Woods claims Herman is just using the law as a way to litigate her claims publicly in court — and get around the NDA that was supposed to force her disputes to be heard in a private arbitration hearing.
His team also made it clear that they didn't just throw her out on the street. They claim to have left her with temporary housing and financial support.
It certainly doesn't sound great for Herman. It's looking like she's pissed about being kicked out. She got used to the high life and now wants more of it.
But hey, that's just how it's looking right now. Who knows, maybe she does have evidence of sexual assault or harassment. We'll see how it plays out in court.
---