'Boy Meets World' Star Ben Savage Gets Married As He Prepares Run For Congress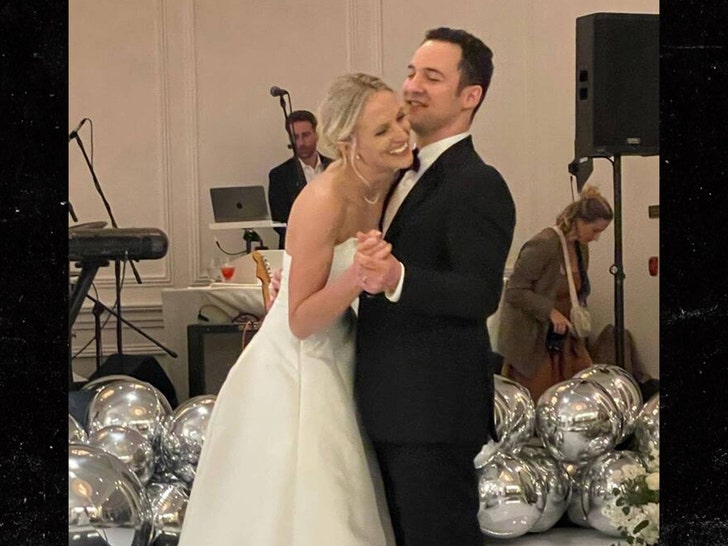 Boy Meets World, Boy Meets Bride… Boy goes to Congress? 42-year-old actor Ben Savage has a lot going on in his life right now. After four years of dating Tessa Angermeier, he has married her in a beautiful ceremony in February.
They decided to keep the ceremony a secret for a month or so, but now photos from the event are trickling out. A friend of the couple's, stylist Chloe Engelhardt, posted photos from the event. The post has since been deleted, so perhaps she got in trouble for it, but we do know Ben's brother, Fred, was their officiant.
Ben announced their engagement in January, sharing a shot of them in Indiana and showing off her diamond ring. He captioned the post, 'The best is yet to come.'
View this post on Instagram
But this new marriage isn't the only exciting thing in Ben's life. He's also running for a U.S. Congressional seat.
Earlier this month the officially threw his hat in the ring for Congress, aiming to fill the seat Rep. Adam Schiff is vacating. If he wins, Ben will be repping California's 30th District, which includes parts of Los Angeles.
This isn't the first time Ben has ran for public office. Last year, he ran for a seat on the West Hollywood city council. He told friends and family he ran because "people have become disappointed with the direction the city is heading."
Who knows, in sixteen years, we might have Ben Savage as President. Stranger things have happened.
---