Tekashi 6ix9ine Was Jumped And Brutally Beaten Inside An LA Fitness In Florida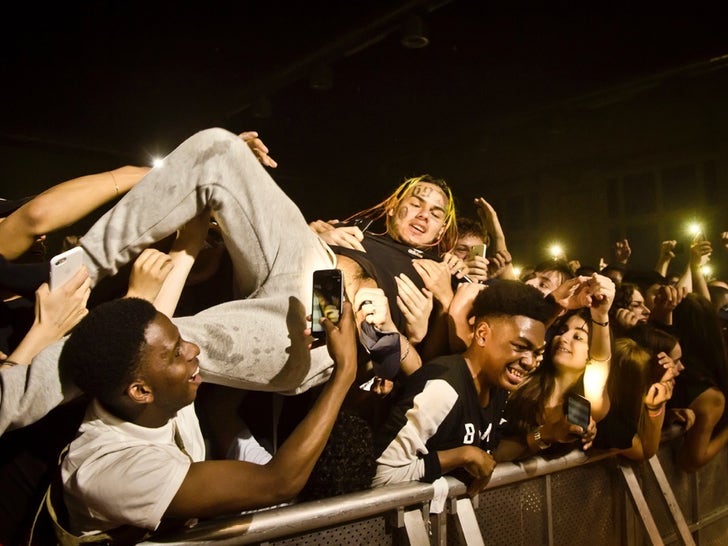 Yikes. Rapper Tekashi 6ix9ine had a very bad time on Tuesday while enjoying some time in the sauna at an LA Fitness in South Florida.
According to his attorney, he was chillin' inside the sauna when all the sudden several guys came out of nowhere and started beating him without warning.
His attorney, Lance Lazzaro, claims 6ix9ine tried to fight off the dudes, but he was outnumbered. They punched him and kicked him in the head several times before fleeing.
Gym staff heard the commotion and immediately notified a manager. Police and EMS were then called to the scene, and he was transported to a hospital by ambulance.
The end of the brutal beating was caught on camera…
6ix9ine got jumped in LA Fitness bathroom, he was rushed to the hospital | #ONLYinDADE pic.twitter.com/PjxHAXD6Ft

— ONLY in DADE (@ONLYinDADE) March 22, 2023
As you can see, his face was all kinds of messed up. He had blood pouring out of his mouth and nose. But to his credit, he was able to walk out on his own.
This is how he looked inside the hospital…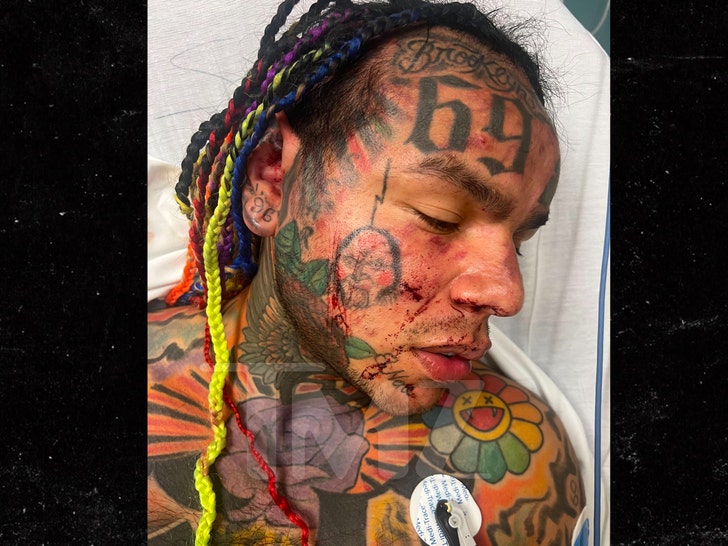 This beating likely has something to do with the fact that 6ix9ine was granted early release from federal prison after cooperating with authorities to land several of his gang member friends behind bars.
Both Boosie Badazz and Chief Keef laughed at the beating and basically said that he had it coming. Boosie even joked they should start a GoFundMe account for the attacker.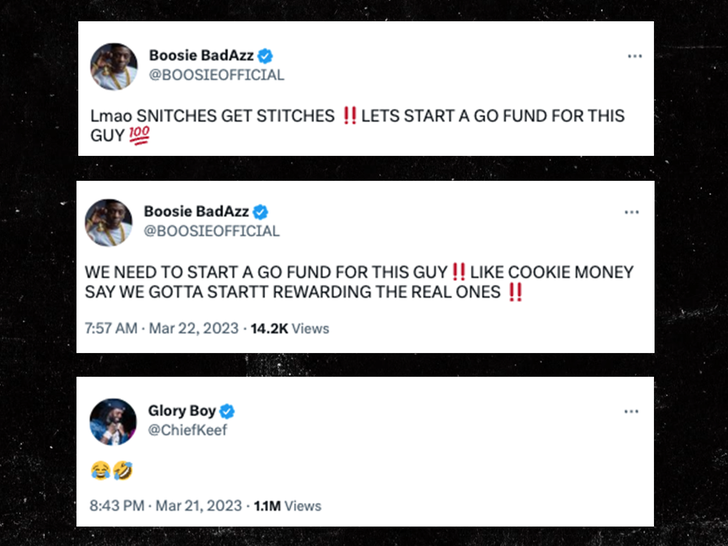 I can't speak on the "snitches get stitches" lesson, but I do think that if a beating must take place to settle some score, then it at least should be a fair fight. There's no pride in a group beating.
---