Flo Rida's 6-Year-Old Son Is In The ICU After Falling From A Fifth-Floor Apartment Window
#njmornings 6-year old son of rapper @official_flo hospitalized with serious injuries after falling from a 5th floor #JerseyCity apartment in early March. The child's mother has filed a lawsuit claiming building equipped with windows that posed a hazardous condition. @News12NJ pic.twitter.com/Ahc9LiCjci

— Tony Caputo (@TonyCaputo) March 30, 2023
Some absolutely terrible news to report. Flo Rida's 6-year-old son Zohar is reportedly in the ICU with serious injuries after falling from the window of a fifth-floor apartment in New Jersey.
And Flo Rida's ex, Alexis Adams, is putting all the blame on the apartment building. According to legal docs just filed, Adams is suing multiple entities, including the construction company and the window installation company who worked on the building.
In docs, Alexis says the incident happened at the beginning of March … and she claims the defendants' negligence led to Zohar's fall from the 5th-story window to the concrete pavement below, leaving him with serious injuries. The little boy reportedly suffered a lacerated liver, collapsed lungs, fractures to his feet and pelvis, and internal bleeding.
Yikes. Those would be serious injuries for anyone, but especially horrific for a 6-year-old child. Adams is blaming the "incorrect sized guards" on the windows. "This feels like a nightmare," she told News12 New Jersey.
She's seeking damages, including a big paycheck to cover all of Zohar's medical bills.
I am devastated, angry and struggling to come to terms with the fact that my only child has suffered severe injuries due to willful negligence of our landlord and others involved In failing to take necessary safety measures.
Multiple sites have reached out to Flo Rida for a comment, but he hasn't responded to any requests. We're not sure how involved he is in Zohar's life, but we have to imagine he'll step up and help Adams with some of the bills.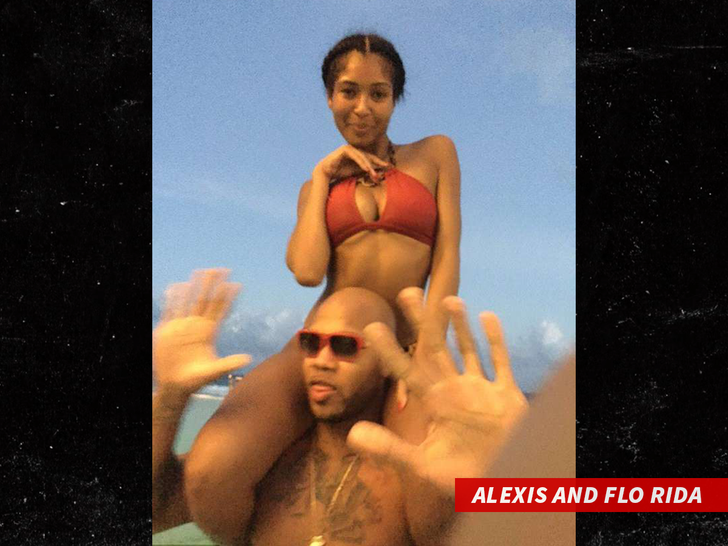 ---