Former Nickelodeon Star Drake Bell Is Missing And "Endangered" According To Police In Florida
UPDATE: TMZ SAYS COPS HAVE LOCATED HIM AND HE'S TALKING TO THEM. NO WORD ON WHY THEY THOUGHT HE WAS IN DANGER.
ORIGINAL STORY BELOW:
Remember the hit Nickelodeon show 'Drake & Josh'? Well, one half of that show, Drake Bell, is apparently in a dangerous situation.
The Daytona Police Department went on their Facebook account on Thursday (April 13) to alert the public Drake Bell has gone missing. The post noted that officers are looking for him and he is considered "endangered."
Authorities also noted that Bell, 36, is traveling in a 2022 grey BMW and his last known location is 'potentially the area of Mainland High School,' which is located in Daytona Beach, Fla.
He was last seen at around nine in the evening on Wednesday (April 12) which is honestly not that long ago. I probably haven't been seen by most people since then either, which makes us think they have reason to believe something may have happened to him.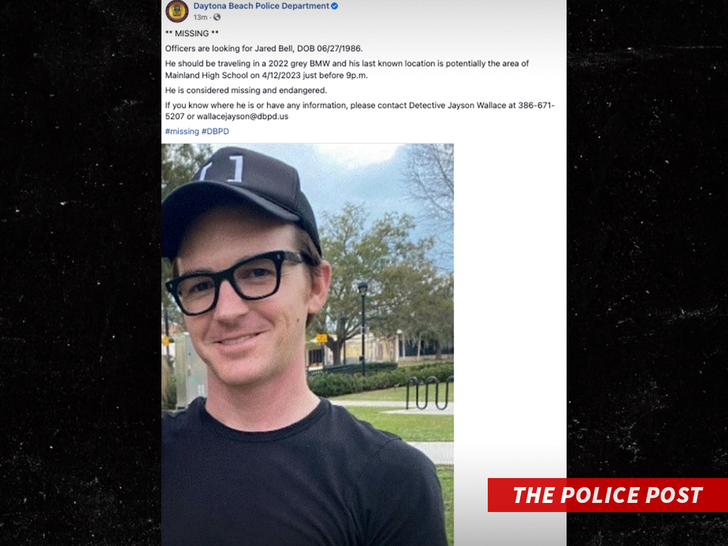 On Tuesday, Drake was spotted with his son at SeaWorld in Orlando. A fan reportedly had a brief interaction with him, and they say he was soft spoken, but seemed in an okay mood.
Page Six exclusively reported in January that Bell is going through a separation with his wife, Janet Von Schmeling, who is his child's mother. We were also told at the time that the former child star had entered treatment as he was seen huffing balloons in his car while his young son sat in the back seat last December.
Life has not been wonderful for Drake since his starring days on Nickelodeon. In addition to his addiction to huffing balloons, the former child star was arrested for driving under the influence back in 2015. And in 2021, he pleaded guilty to two criminal counts of attempted child endangerment and disseminating matters harmful to juveniles. This charge was related to an incident that happened back in 2017 when he apparently sent an underage girl "inappropriate" social media messages.
We will keep you posted.
---