Camila Cabello And Shawn Mendes Are Back Together… LOVE FINDS A WAY!
View this post on Instagram
Remember us telling you about how Shawn Mendes and Camila Cabello were spotted kissing at Coachella last weekend? And remember how their reps claimed it was just a one night thing? Just something about the desert air?
Well, looks like those reps were full of sh*t!
Mendes and Cabello are definitely an item once again. It's official. Well, pretty much official. On Wednesday (April 19) they were spotted walking while holding hands in Santa Monica.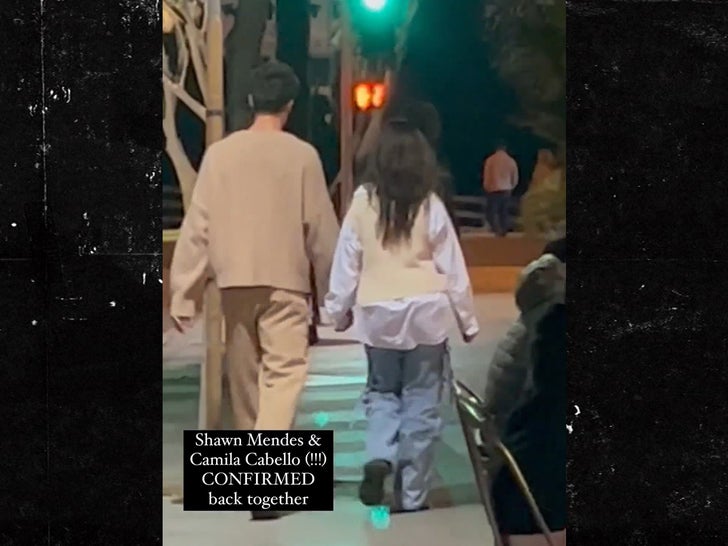 So clearly they left Coachella together and have spent the past week in Los Angeles, rekindling their relationship. In addition to this spotting, Cabello went on her Instagram last night and posted a short clip from a new song she's been working on.
And in the little snippet, she sings lyrics that directly reference their Coachella reunion.
How come you're just so much better? / Is this gonna end ever? / I guess I'll f— around and find out / Are you coming to Coachella? / If you don't, it's whatever / If you do, honey, it'll be all I think about.
Damn. She wrote that quick! I suppose she has to write it before some robot does. Btw, is Drake even real anymore?
Anyway, it'll be interesting to see how long they last this time. They were together for a little over two years before splitting in November 2021. They had spent basically the entire pandemic together with Camila's family, and it looked like things were serious between them, so their fans were shocked when the breakup news hit.
Looks like they just can't quit each other. Are they the new Justin and Selena?
---