Diddy's Oldest Son Justin Combs Arrested For DUI In Los Angeles… AT EIGHT IN THE MORNING!
It was not a good weekend for Diddy's 29-year-old son Justin Combs. According to multiple reports, Justin was driving around Beverly Hills at eight in the morning on Sunday when he ran a red light.
Police pulled him over and smelled alcohol coming from the vehicle. They then performed a sobriety test, which he ended up failing. He was arrested and booked into an LA County jail on a misdemeanor DUI charge.
His bail was set at $5,000, so obviously he was released just hours later. An eyewitness actually snapped photos of Justin getting arrested…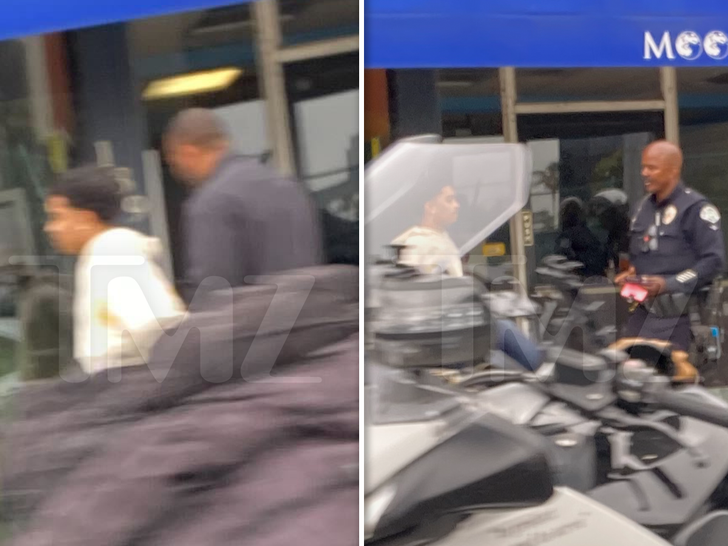 For those who don't know, Justin is Diddy's first son. He had him with Misa Hylton.
Like Puff's other children, he's taken after his father and gotten into showbiz — serving as an actor, producer and entrepreneur, among other things.
So far neither Justin nor Diddy have commented on this arrest. It's worth noting that after news of this arrest went public, Justin's mom Misa went on her Instagram Story and seemed to blame Diddy and Justin's former college, UCLA, for his bad behavior.
View this post on Instagram
---