'Shaft' Star Richard Roundtree Has Passed Away At The Age Of 81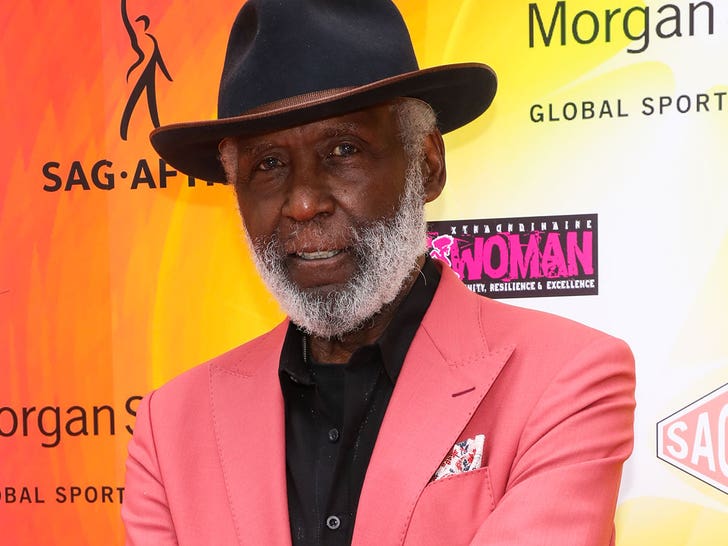 Some sad news to report today. Hollywood icon Richard Roundtree has passed away at the age of 81 after a short battle with pancreatic cancer.
His death was confirmed by his manager, Patrick McMinn, who had been with him since 1987. Insiders say he died peacefully, surrounded by his family inside his Los Angeles home. According to TMZ, he was diagnosed with cancer just two months ago, so it's likely they caught it very late.
Roundtree is best known for playing detective John Shaft in the original 'Shaft' movie franchise, which kicked off back in 1971. He was labeled as the "first Black action hero" in Hollywood and was nominated for a Golden Globe Award for his performance in the original film.
The first film in the franchise was a surprise hit, earning over $12 million at the box office against a budget of just $500,000. It helped save MGM studio from bankruptcy.
Variety reports:
A breakthrough hit, 'Shaft' set the tone for a prolific decade of Blaxploitation filmmaking and demonstrated Hollywood's historical failure to consider Black talent and the moviegoing audiences that they could reach.
Back in an interview with the New York Times, Roundtree spoke about the term "Blaxploitation"
I had the privilege of working with the classiest gentleman possibly that I've ever known in the industry, Gordon Parks. So, that word, exploitation, I take offense to with any attachment to Gordon Parks… I've always viewed that as a negative. Exploitation. Who's being exploited? But it gave a lot of people work. It gave a lot of people entrée into the business, including a lot of our present-day producers and directors. So, in the big picture, I view it as a positive.
A gentleman, as always.
Our thoughts go out to his friends and family.
---