Will Smith's Rep Denies Claim The Actor Was Caught Having Anal Sex With Duane Martin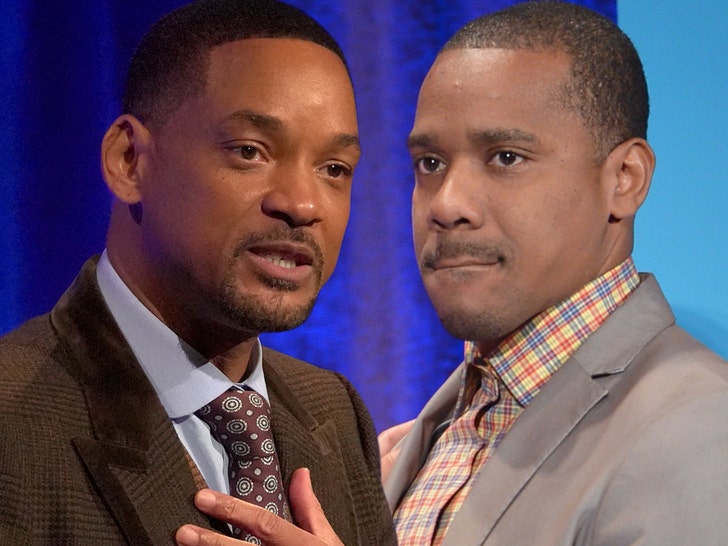 Will Smith just can't seem to stay out of the headlines. If you missed the latest drama, a man by the name of Brother Bilaal went on the controversial 'Unwine With Tasha K' show and alleged that he used to be Smith's former assistant.
And he made some pretty outlandish claims.
Bilaal claims that years ago, he walked inside the dressing room of Duane Martin and found Will bent over the couch getting pounded by Martin.
I opened the door to Duane's dressing room and that's when I see Duane having anal sex with Will. There was a couch and Will was bent over the couch and Duane was standing up killing him, murdering him. It was murder in there.
For those who don't remember, Martin had a minor role in 'The Fresh Prince of Bel-Air' back in the '90s, so there is something linking Martin and Smith.
Will Smith will WISH this interview NEVER happened! This is one of the closest people to Will aside from Jada to sit down and tell all about him. From meeting Jada, Tupac, Will's sexuality and manhood size, he KNOWS and TELLS it ALL‼️@bopulent

You can watch this FULL interview… pic.twitter.com/uSjwqB2j8V

— Tasha K | UNWINEWITHTASHAK (@unwinewithtasha) November 14, 2023
But no one can actually confirm that Bilaal worked as Smith's assistant, and reps for the actor have already released a strong statement denying the claims made by Bilaal.
"This story is completely fabricated and the claim is unequivocally false," the statement read. Sources say Smith is thinking about taking legal action against Bilaal.
As for Duane … he hasn't yet publicly addressed the allegation from Bilaal. Duane and Tisha Campbell Martin finalized their divorce in 2020 — she filed to end their marriage in 2018 — but the divorce proceedings were messy to say the least.
---