Dakota Fanning Elle Photoshoot Feb 2012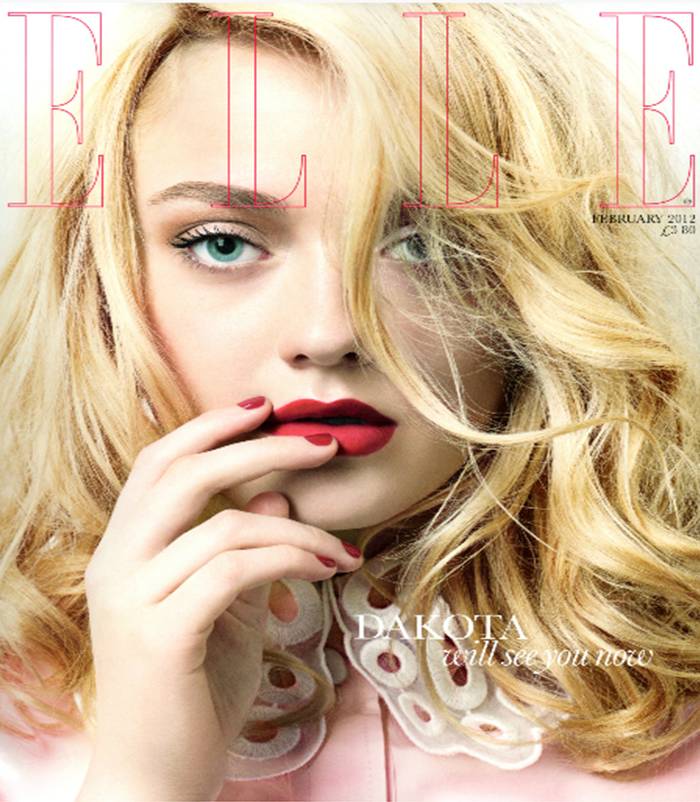 Dakota Fanning does her thing for the UK version of Elle.  Her pale complexion with the red lipstick looks exquisite.  She pulls off the Louis V/ Prada ensemble and looks well beyond her 17 years.  If it feels like she's been around forever, she feels that way too.  Hard to imagine she's only 17.
"I feel like I've lived a long time, but then I realize, 'Oh, I'm actually only 17.' I don't think there should be an age limit on an interest, do you know what I mean?"
Enjoy the photos!
-Cosmo
---