Coco Austin visits the Doctor's To Prove that Her Booty is the Real Thing. She Becomes Whooty Certified!
Coco Austin, form "Ice Loves Coco" was on the set of The Doctor's to get an ultrasound of her butt!  There has bee a ton of speculation that her backside is implanted.  If you've ever seen it, then you would understand.  On her facebook, she wrote,
OMG!! I had a crazy 2 days in LA..so much press and TMZ is all over the place as soon as I got off the plane they were there…Did you see me on KTLA this morning if u live in Cali? Also,I taped," The doctors"…I finally get to set the record straight about my booty!! They did a live Ultrasound on my butt you all will get a kick out of it..I have to tell ya itwas kinda strange but fun..The show will show Monday,Feb,20th. Don't forget to DVR it!!
I'm pretty sure it's real, because if you were going for a fake one, you wouldn't make it that big. Just in case you are not familiar with the butt of whom we speaketh, here is a snap shot.  Coco is the original Whooty!!
Whoo·ty
[Woo-tee]

noun, plural -ties.

1.   A White Girl with a Booty.

2. A phenomenon that occurs when you have a Caucasian female with the buttocks of an African American female.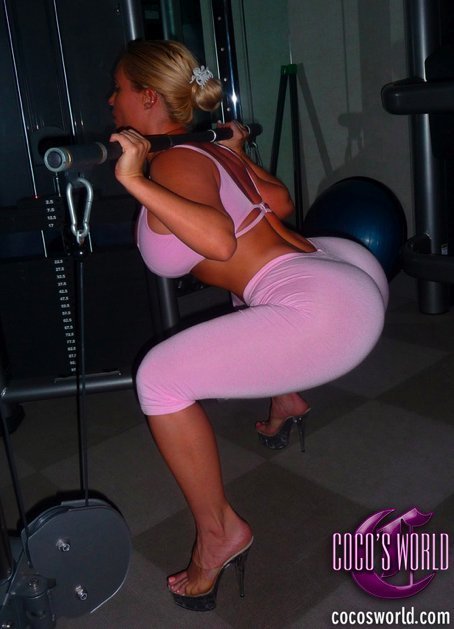 -COSMO

[sam id="11″ codes="true"] [sam id="12″ codes="true"]
---