Watch as Chef Ramsay Gets Owned in Charity Soccer Match [video]
Things got a little rough during this year's England versus the Rest of the World soccer game.  It's a match used to raise charity for UNICEF and brings in some top notch celebs.  The Rest of the World Team included such celebrities as:
Michael Sheen, Gerard Butler, Mike Myers, Will Ferrell, Gordon Ramsay, and Ed Norton.
The team also included soccer legends as well: Hernan Crespo, Roy Keane, Clarence Seedorf, Jaap Stam, Edwin Van Der Sar and Freddie Ljungberg. If you are from the US, none of those names mean anything to you. (We hate soccer because we suck at it- sad but true).
Former England soccer player Teddy Sheringham took no mercy.  In the video below you can see Teddy Sheringham taking on Chef Ramsay, who used to play some ball himself for the Glaswegian football club Rangers.  Sheringham comes from behind and clips Chef Ramsay.  The Chef hits the ground almost with a smile on his face.  The best part of the clip is when Sheringham walks by and palms the chefs face.  I'm sure some past Hells Kitchen contestants have this video on replay.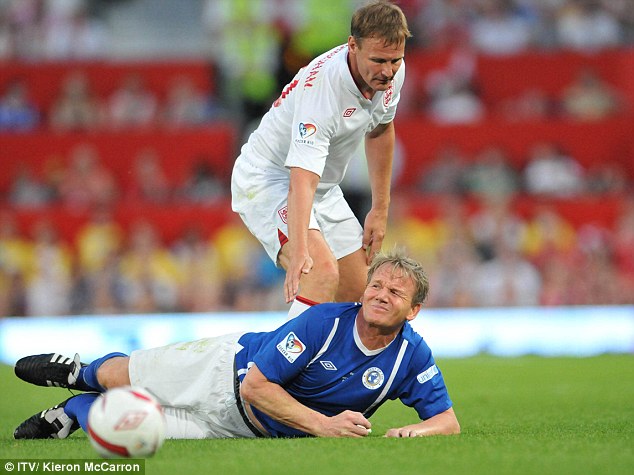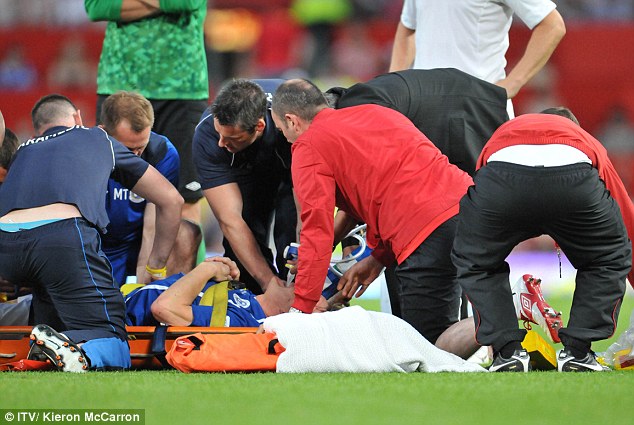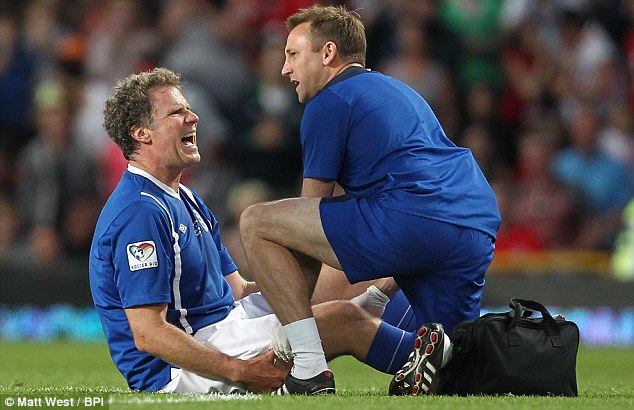 I'm not sure if Sheringham really knew just how injured Gordon Ramsay actually was.  You can see that he fell on his arm which knocked the wind out of him, but he also injured his back in the exchange.  After getting oxygen, he was carted off the field on a stretcher.
A publicist for Ramsay released a statement,
Gordon was taken to hospital after injuring his back during the game. He was released after receiving treatment and although he's in pain today, there shouldn't be any long term damage.

'He would like to thank the medical team at the ground and the hospital for the excellent care he received.'
Will Ferrell also suffered an injury during the match, but after being down for a few minutes, he limped off the field without the help.

After raising $6.4 Million, The Rest of the World team fell to England 3-1.


[more…]For contests, gossip, exclusive coupon codes, and giveaways subscribe to our newsletter

[sam id="11″ codes="true"] [sam id="12″ codes="true"]
---