Idina Menzel And Taye Diggs Calling It Quits After 10 Years Of Marriage
Well, another Hollywood couple is putting an end to their marriage. Who here is surprised? No one? Yeah, we didn't think so.

42-year-old actor Taye Diggs and 42-year-old actress Idina Menzel have announced that they are separating after 10 long years of marriage. They first met back in 1995 on the set of the Broadway musical, 'Rent'.

Diggs and Menzel ended up getting married in 2003 and even had a son together just four years ago in 2009. It was looking like they might be the exception in Hollywood. Ten years of marriage, starting a family…what could go wrong?

We're not sure, but it's clear that something did. A rep for the couple told People magazine the following…

[more…]
"Idina Menzel and Taye Diggs have jointly decided to separate at this time. Their primary focus and concern is for their son. We ask that you respect their privacy during this time."
Honestly, we probably should have seen this coming. If you look at past interviews with both of them, it's quite clear that they were trying to work through their problems for a long time.
Menzel talked with People about her marriage back in April,
"We work at it. I'm not going to glamorize it or glorify it — we go through tough times like everybody else, but we love each other very much. We try not to be away from each other for more than two weeks at a time, and we try to find new ways to communicate."
At least they tried, right? That's more than most couples can say. And it also sounds like they're handling the situation very well, focusing on their kid and making sure he's okay.
Anyway, now that we got all the sentimental crap out of the way. We all know what you ladies are thinking…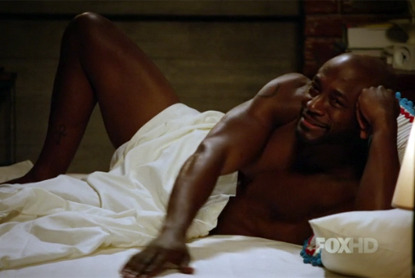 ---