Lady Gaga Looks "Normal" With Her Boyfriend At Golden Globes After-Party
There are a few things you just don't expect to see when it comes to Lady Gaga. You don't expect her to be dressed like a normal human and you certainly don't expect to see her kissing her boyfriend in front of cameras.
However, both of those things happened the other night at an after-party for the Golden Globes. Lady Gaga was spotted wearing a fancy gold gown while holding her boyfriend's hand.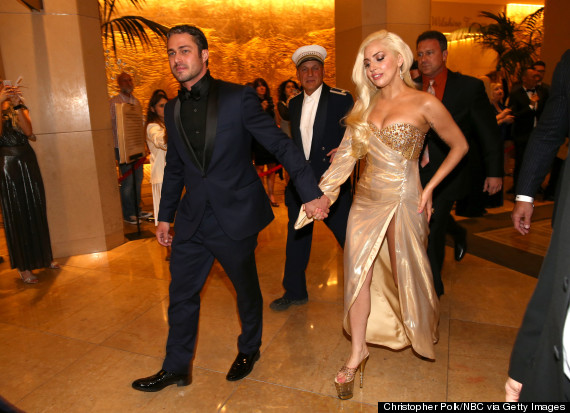 As you can see, this is Lady Gaga in rare form. These pictures of her are almost hot enough to use as masturbation material. Almost.

[more…]

The only thing more surprising than how good she looks, is the fact she attended the party with her boyfriend. They are not usually seen out in public together. Her boyfriend, Taylor Kinney, is a model/actor and recently starred in NBC's "Chicago Fire".

And there was apparently a fire burning deep inside Gaga because she couldn't keep her hands (or lips) off Kinney,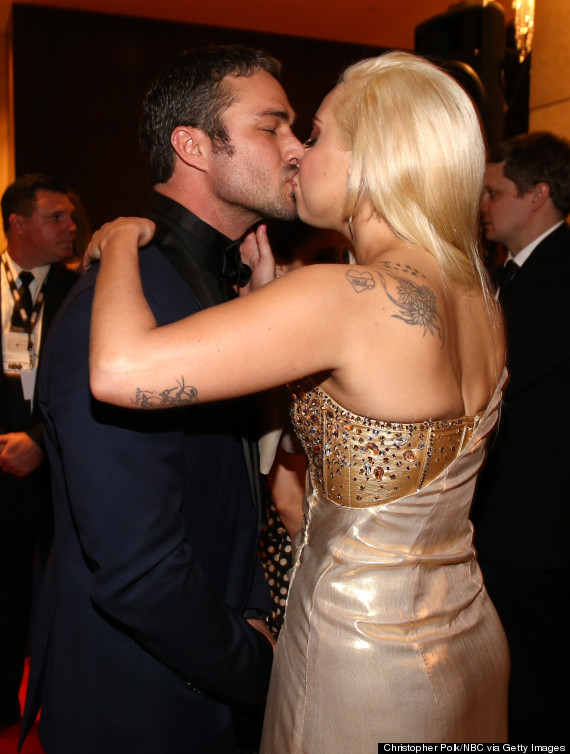 It just might be that Lady Gaga is ready to be more open about her relationship. Last month, Gaga told Fashion magazine the following,
"When you meet someone that's not intimidated by the amazing people that are around you [or] by the love that you receive — that's love. Men weren't always happy for me. It was very challenging to watch a woman be so successful."
Really? I'd love to have me a successful girlfriend. Well, honestly, I would just love to have me a girlfriend. Beggars can't be choosers.
---