Simon Cowell and Lauren Silverman Show Off Their Baby Boy (PHOTOS)
We told you Friday that Simon Cowell was racing back to New York to be there for the birth of his first child. He was reportedly filming one of his reality shows in the U.K. when he got word that Silverman was in labor.
Thankfully, he made it to New York just in time to see his baby boy being born. Cowell's girlfriend, Lauren Silverman, had the baby at Lenox Hill Hospital. After the baby was born, Simon shared the exciting news with his fans on Twitter.
"Very happy to say Eric was born at 17.45pm. Healthy and handsome. Lauren in great shape. Thanks for all of your kind messages."
And just yesterday, the new father shared pictures of little Eric for the very first time.

Click on the link down below to find out if his baby already has chest hair.

[more…]
No chest hair! What a relief.
Simon also posted another photo of his son. He captioned the photo, "…. now you can see how very handsome little Eric is."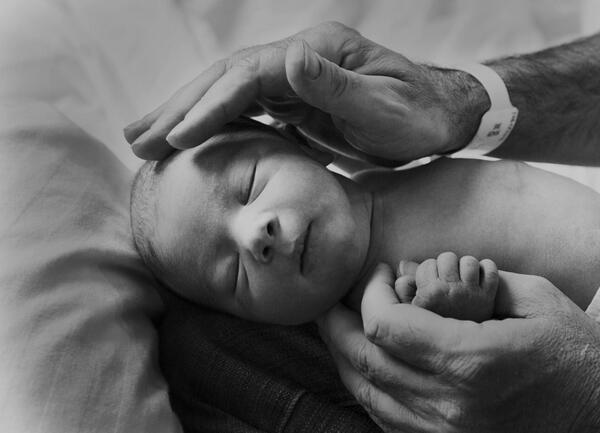 How adorable. They named the baby after Cowell's father, Eric Selig Phillip Cowell. He died back in 1999, so this is a sweet way of keeping his memory alive.
Congratulations, Simon!
---