Aaron Paul Is Completely In Love With His Wife, Talks About Having Kids
Much like his character in Breaking Bad, when Aaron Paul falls in love with a woman…he really falls in love with a woman. The 34-year-old actor talked to Us Weekly a few days ago and talked about having kids with his wife, Lauren Parsekian.
"What lucky kids to have Lauren as their mother. I can't wait." He told Us Weekly. He then revealed he wants to have all girls so they can grow up to be just like their mother.
"I just hope they're all little girls — all little miniature versions of Lauren because it would be fun to watch her. They don't need to be all Lauren, but at least one! A little mini Lauren. I would love to watch her grow up."
This is too much sweetness to take in the morning! It's like drinking a soda while eating a doughnut with sprinkles on top.

[more…]

Paul did admit to the magazine that he doesn't believe they're quite ready to have kids yet…
"We're having so much fun just being on our own. We love to travel. There's no rush. But when we start, I think we're going to really go for it. I think you'll be seeing lots of little ones."
Smart thinking, Mr. Paul! Enjoy the freedom while you can. You have an incredibly gorgeous wife, we can't blame you for wanting to take full advantage of it.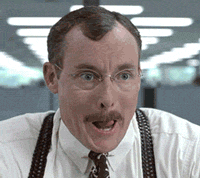 ---