The Ultimate Warrior Dies At Age 54: Collapsed Outside Hotel In Arizona
The world lost one of the most recognizable, charismatic and respected professional wrestlers yesterday afternoon. The Ultimate Warrior, James Brian Hellwig, collapsed outside an Arizona hotel just before 6:00 PM Tuesday.
He was rushed to the hospital, and was pronounced dead just a short time later. TMZ reports he was walking to his car with his wife when he suddenly collapsed.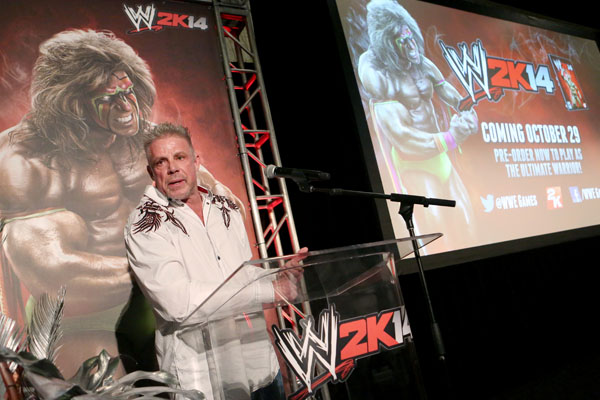 WWE released the following statement on its website…
"WWE is shocked and greatly saddened to learn of the passing of one of the most iconic WWE Superstars ever. Warrior began his WWE career in 1987 and quickly went on to become one of the biggest stars in WWE history. Warrior became WWE Champion at WrestleMania VI, defeating Hulk Hogan in an epic encounter."
[more…]

His death was a shock to everyone in the wrestling community. Just 24 hours before he collapsed, he made a special appearance on WWE's "Monday Night Raw." And just days before that, he was inducted into the WWE Hall of Fame.

A number of wrestling superstars took to their Twitter accounts to pay their respects to the wrestling legend.

Triple H: Saddened to announce the passing of the Ultimate Warrior. Icon and friend. My sympathy to his wife Dana and his daughters.

Hulk Hogan: RIP WARRIOR. only love. HH.

The Rock: Loss always has a way of reminding us to live and love as greatly as we can. My prayers and strength to his family. RIP Ultimate Warrior.

Jake 'The Snake' Roberts: Deeply saddened. We just had a great talk & buried a senseless hatchet. Talked working together. RIP Warrior. Taking solace we made peace.

Warrior was 54 and is survived by his two daughters and his wife, Dana. Our thoughts go out to his friends and family.
---