Who Wants To See One Of The Spice Girls Doing Weird Things With Her Butt? (VIDEO)
Remember Scary Spice from the legendary British pop girl group from the '90s? Most people call her "Mel B" now, but we're just going to call her that 38-year-old woman with one nice a**.

The America's Got Talent judge took some time out of her busy schedule last week to do some weird dancing with a very enthusiastic guy, who is excited about Mel B's hot moves, but not for the same reasons I am.

She posted the video to her Instagram account. She titled the video, "Getting my twerk on with @twerkout."

[more…]

So, that is what they call twerking now? I swear it changes every single day. When are people going to just admit they have no idea what twerking is? I'll admit it. I have no idea what it is. I have no idea how to do it.

I just know that I really like it, especially when Miley Cyrus is not the one doing it.

Go on with yo' bad self, Mel B. We appreciate it.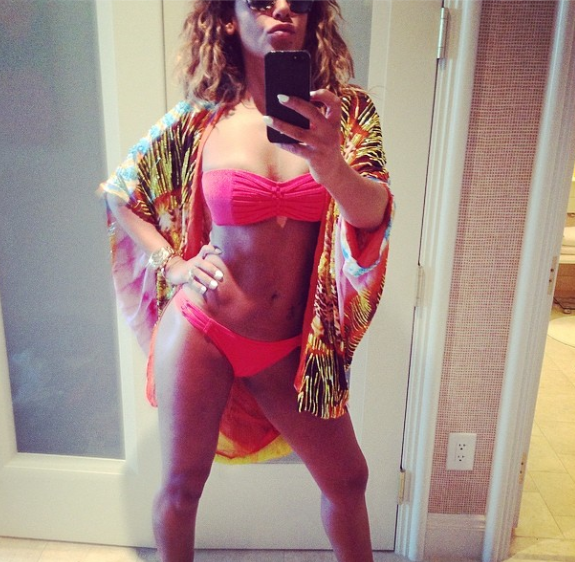 ---