Farrah Abraham Gets Paid An INSANE Amount Of Money For Strip Club Gig
As you work hard all day long just to barely pay your bills every month, Farrah Abraham is making half-a-million by shaking her a** at the Palazio Gentlemen's Club in Austin, TX.
The former MTV star began working at the club a month ago. According to E! News, she started off as a cocktail waitress, but then started dancing to make some extra cash. And now she has signed a $544,000 deal to dance as part of the club's Celebrity House Feature.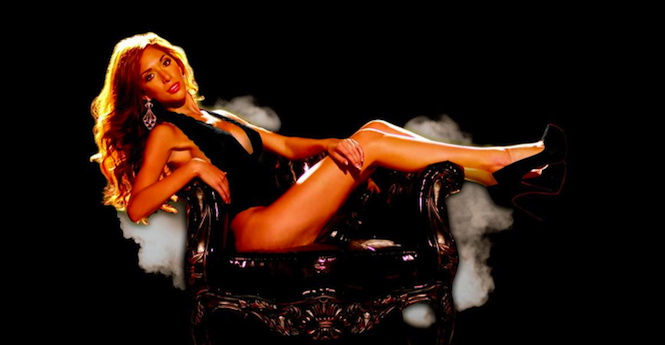 Customers who want to see the 23-year-old ugly crier perform will have to pull out $2,500 for just one hour, or you could really waste your money and pay $500 for a 10 minute show.

[more…]

Obviously, Farrah is doing this for the fat paycheck, but she tells E! News it's deeper than the $500,000.
"It's job shadowing that I hope pays off. In the same way Jennifer Aniston researched her role as a stripper, that's what I'm doing. It's how I get the information to write my books and do my movies."
That's right, folks. She claims this is all for research! That's just wonderful. What's going to happen when she wants to write a book about a crazed puppy murderer? Watch out Toto!
The manager of the club told RadarOnline that he's extremely happy with the $500,000 deal.
"It benefits everybody. It's really fun … I hired Farrah as a waitress about a month ago and then we talked about it. She decided to switch to dancing. And then we talked again and came to an agreement for six figures. We're really happy and excited."
Getting pregnant at 16 was the best decision of her life. <—- Sentences you don't hear that often.
---