Hilary Duff Finally Asked About Aaron Carter's Undying Love, Her Response Is Priceless!
Remember earlier this year, back in March, we posted a story about Aaron Carter's creepy tweets directed toward Hilary Duff? Well, I guess we shouldn't say creepy. He didn't talk about wanting to wear her skin or anything; however, he did sound pretty desperate.
If you don't remember the tweets, we have them for you down below. He first retweeted a photo of Duff, and then posted the two tweets down below, followed by a tweet confirming he was indeed talking about the 26-year-old actress/singer.
There would have been nothing strange about the tweets if Carter and Duff had recently split; however, it's been over ten years! They dated for a little over a year when they were 13/14, and then he broke up with her because he wanted to get in on some Lindsay Lohan action.

[more…]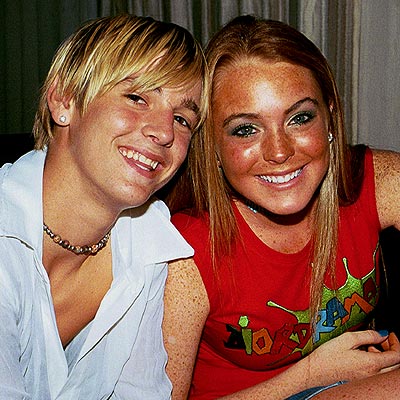 Anyway, Hilary Duff was finally asked about this weird crush. Buzzfeed brought up the embarrassing tweets during a recent interview.
Hilary Duff: [laughing] I was not expecting this question. He does, I keep seeing that, that he keeps doing that. I don't know how I feel. I mean, that was so long ago, and obviously I'm still married, and I have a baby and we kind of just…
Buzzfeed: … Don't know each other?
Hilary Duff: Yeah, don't know each other … so … yeah.
Oh, man. Poor Aaron! Hopefully he doesn't see this interview, but we have a feeling he will. He probably tracks her name on Google news.
---