Beyonce and Jay Z Share Adorable Private Moments In 'On The Run' Home Videos
We are not completely sure why we care so much about Jay Z and Beyonce, but we do know that we are not alone. Millions of people all over the world love Beyonce, Jay Z and their adorable daughter Blue Ivy. We know there is no such thing as "The Perfect Couple" but Jay Z and Beyonce come pretty darn close.
The powerful couple shared their adorable love story by showing home videos during their On the Run tour. And on Saturday, those home clips were featured in their concert special on HBO. Beyonce was nice enough to share a clip from the special on her YouTube channel the next day.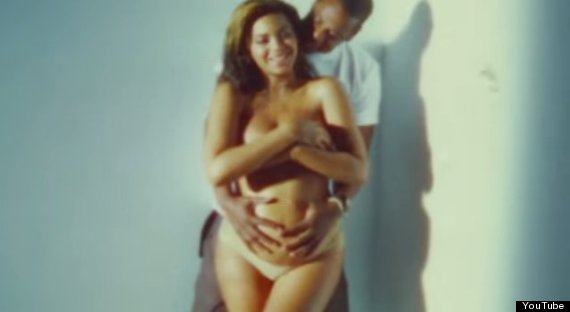 Filming for the two-and-a-half-hour special took place Sept. 12 and Sept. 13 in Paris. The two shows in Paris marked the end of their 19-stop tour, which brought in over $100 million. To celebrate the success of their co-headlining stadium tour, they ended it all with this moving performance.

Check it out down below…

[more…]

Freakin' adorable, right? I think the clip of Jay Z crawling on the floor next to Blue Ivy was the best part. Honestly, all the home clips were effective. They made Beyonce and Jay Z seem like normal people, well, if you cut out all the clips of them popping bottles and smoking cigars on luxury yachts.
---