Tyga Doesn't Give A F–k, Raps About That 'Kardashian P—y' In New Song
Ever since Tyga basically admitted to dating 17-year-old Kylie Jenner, people online have been calling him out for his creepy behavior. Yes, it's true, Kylie does look much older than 17, but I don't think that excuse would hold up in court.
A "new" Tyga track hit the internet recently titled Pleazer. And the lyrics are pretty damn nasty. It's like a 2 Live Crew song without the catchy beat. At one point in the song, Tyga raps, "I hit her/She backwards/Lickin' her a–hole/My dick is the password/T nasty, 'bout to catch a felony for it."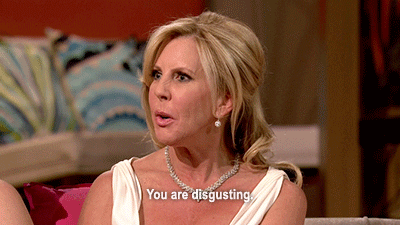 Don't look at me! I didn't write those lyrics. As we move deeper in the song, Tyga's pal Boosie Badazz comes on talking about that sweet Kardashian p—y, "Get it? Just stuck that Kardashian p—y/Business-minded, but most of all she nasty for me."
We would not recommend listening to this song while at work, but you can press play below if you'd like to get fired.

Anyway, many people believed Tyga was bragging about having rough sex with Kylie in this song; however, both Tyga and Boosie claim this song was recorded almost two years ago. Boosie told TMZ the "felony" line was part of a metaphor referring to rough sex.
Even if that's true, I don't think I'd want my 17-year-old daughter dating some 25-year-old dude who brags about licking poop holes. In any event, Kylie obviously approves of this new song. She posted an interesting clip on Snapchat of her driving around listening to the new track. The clip is below…
Hollywood is a strange place.
---