Demi Lovato Talks About Those Selena Gomez/Nick Jonas Dating Rumors!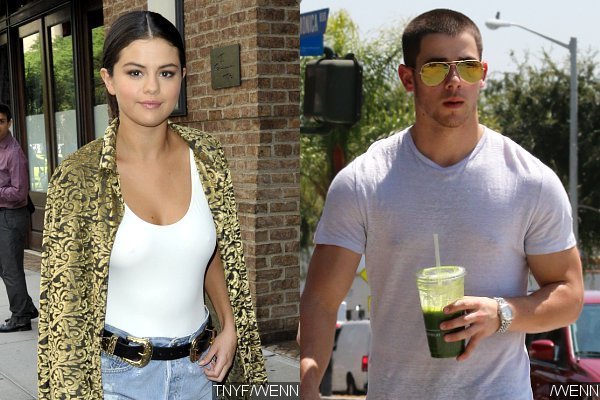 Could Selena Gomez and Nick Jonas be the new power couple in Hollywood? According to some sources, the answer is yes. As some of you may remember, Selena and Nick dated each other seven years ago. They were both 16 at the time, and they were both still trying to learn how to survive in Hollywood.
Fast forward several years later, and both singers are coming out of serious relationships. Nick ended his relationship with Olivia Culpo earlier this year, and Selena Gomez finally ended things (for good?) with the great Justin Bieber.
They are both single now, but some people believe that may change very soon. Nick and Selena were spotted together in Venice recently, where they ate dinner together with a group of friends. They were also seen talking to each other at a VMA after-party, and then things got really suspicious when Nick started favoriting tweets that claim his song "Area Code" is about Selena.
"You say I never been good for you / You can't deny I gave it good to you."

So what does this all mean? Well, let's ask Nick's BFF, Demi Lovato. She appeared on Capital FM last weekend and was asked directly if Nick should get back with Selena.
I'm Switzerland! I have no opinion on that! Listen, if I have an opinion on something, I'm gonna say it. I honestly don't have an opinion. I want him to be happy. I definitely want him to be happy.
Boo! That tells us nothing! It looks like the rumors will continue to spread though. She definitely didn't deny anything, which could be a good sign for all you Nelena fans out there.
We'll keep you posted.
---