After Getting His Gotham Co-Star Pregnant, Benjamin McKenzie Plans To Get Married!
This might not end well, folks. We shared the exciting news with you last week in our super The O.C. post from Friday. After only 4-5 months of dating, Benjamin McKenzie and his Gotham co-star Morena Baccarin announced they are expecting their first child together.
Not only was this news surprising because they had only been dating a few months, but it was also surprising because Morena is currently going through a nasty divorce with Austin Chick. They have a 2-year-old son together and had been married for over three years.
TMZ obtained legal documents from the divorce, and they found some pretty interesting information. Mr. Chick believes she cheated on him with McKenzie, and he even claims that she was pregnant with his baby before they decided to end their marriage. But of course, Baccarin doesn't agree with this. She told the court that she didn't get pregnant until June, which was after she separated from Chick.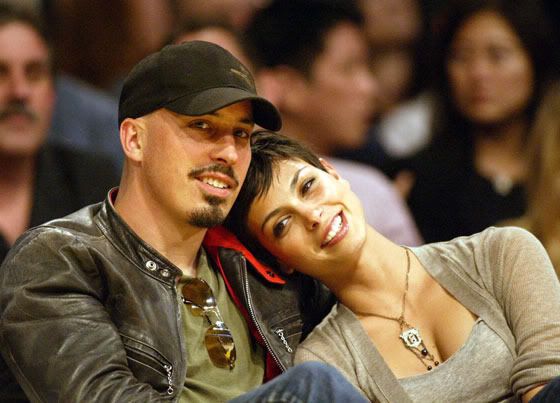 She also dropped this line, "Today, I am in a new committed relationship. I am planning to re-marry. Also, I am 3 1/2 months pregnant." You see that? She is planning to re-marry, which means Benjamin is about to be a father AND a husband for the first time.
But before that happens, Baccarin needs to settle this nasty divorce with her estranged husband. The actress included texts in the court documents to show how bad the relationship is between them. She shared the text convo you see below, which shows her ex-husband is an expert in sarcasm.
Morena: "I'd like to be there alone with Julius [their son]. Please Friday all day and night through Sunday morning."
Austin: "I'd like to run Fox Studios and remake The Sound of Music w an entirely black cast of hip hop artist."
Yikes. We are certainly rooting for Ben and Morena, but they have a lot of drama to face. Hopefully they can survive the storm and live a long and happy life together.
---