Hayden Panettiere Wants You Ladies To Know You're Not Alone, Even She Suffered From Postpartum Depression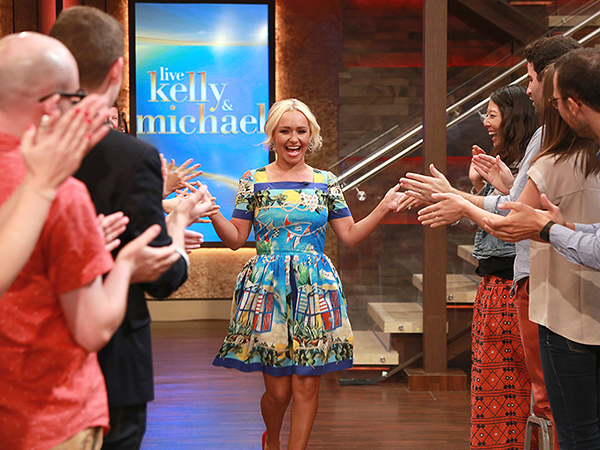 For some reason, people continue to believe celebrities are immune from every bad thing in life. And while it's true that money and fame can solve a lot of problems, it's also true they can cause a lot of problems. When you get older, you start to learn that nothing is organic and 100% good for you, but let's try to stay on topic here.
During an appearance on Live! With Kelly And Michael, Hayden Panettiere revealed that she could relate to her character on Nashville because she too suffered from postpartum depression after giving birth to her daughter back in 2014.
I can very much relate. It's something a lot of women experience. When [you are told] about postpartum depression you think it's 'I feel negative feelings towards my child; I want to injure or hurt my child.' I've never, ever had those feelings. Some women do. But you don't realize how broad of a spectrum you can really experience that on. It's something that needs to be talked about.
She also said she's tired of people who believe it's not a real thing. There is this unnecessary shame surrounding the illness, which makes it hard for a lot of women to share their experience with it.
There's a lot of people out there that think that it's not real, that it's not true, that it's something that's made up in their minds, that 'Oh, it's hormones.' They brush it off. It's something that's completely uncontrollable. It's really painful and it's really scary and women need a lot of support.
But don't think the depression has scared her away from having more children. She still wants to have at least three more kids with her fiancé Wladimir Klitschko. And when she mentioned how amazing it would be be if Wlad could get pregnant for her, Kelly Ripa jumped in to ask, "If he could, would he? That's the question."
According to Hayden? He most definitely would…
Absolutely. I asked him this question…He's going to be like, 'I can't believe you told them!' But when I was pregnant, he did this thing where he would suck in his stomach and then I would put my stomach to his so that he could feel when she was moving—almost like she was in his stomach.
Not even gonna lie, that's pretty freakin' adorable.
---