One Direction's Louis Tomlinson In Some Baby Mama Drama, Files For Shared Custody Of His Son Freddie!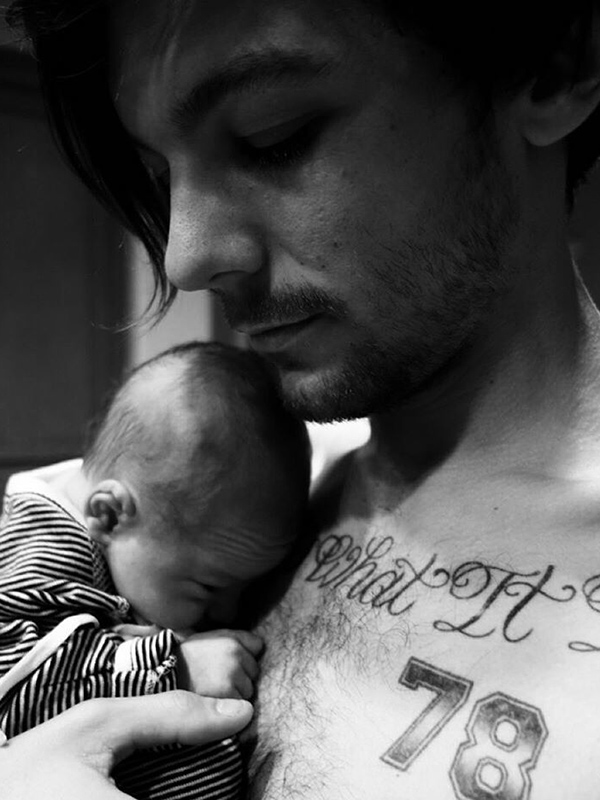 We have to imagine Louis Tomlinson was already having a little trouble sleeping at night after he discovered Harry Styles signed a solo record deal. He, along with the other members of One Direction, are probably having nightmares of becoming the next Joey Fatone. Not that there is anything wrong with that, but selling hot dogs in a mall in Florida doesn't sound like something Tomlinson is prepared for.
But at the moment, the 24-year-old singer has more important things to worry about. According to TMZ, Tomlinson's baby mama Briana Jungwirth hasn't been letting him see their 5-month-old son Freddie as often as he'd like.
Things were reportedly working out for the first few months, but here lately she's been "inconsistent" with the visits, and that's not cool with Tomlinson because he's one of those rare dudes who actually want to be a father.
He has filed for joint custody of Freddie, asking the court for 50/50 physical and legal custody. It doesn't sound like he's asking for too much, considering he's paying Briana around $15k a month in child support. He's also renting her a pretty balla' house in Calabasas.
Louis has shared multiple photos of his son on Instagram. Most recently, he posted the adorable photo you see below on Father's Day.
He wrote: "Happy Father's Day to every lucky lad out there who's someone's daddy! Thoroughly enjoyed my first 🙂 Love you Freddie son X"
---