'High School Musical' Star Corbin Bleu Gets Married, Plus Update On High School Musical 4
They grow up so fast, huh? Corbin Bleu, the actor who played Chad in the High School Musical franchise, is now 27-years-old and married. The actor married 26-year-old actress Sasha Clements during a beautiful ceremony Saturday night in California.
In total, there were around 160 guests at the wedding, and their first dance was reportedly choreographed by Bleu's Dancing With the Stars partner Karina Smirnoff. The actor talked with People Magazine after the wedding and confirmed what we already knew, "Getting married to Sasha today was the best moment of my life."
And it looks like Sasha and Corbin did things the "right" way. They didn't rush into marriage. They had been engaged since 2014 when Corbin popped the question during a magical day at Orlando's Walt Disney World.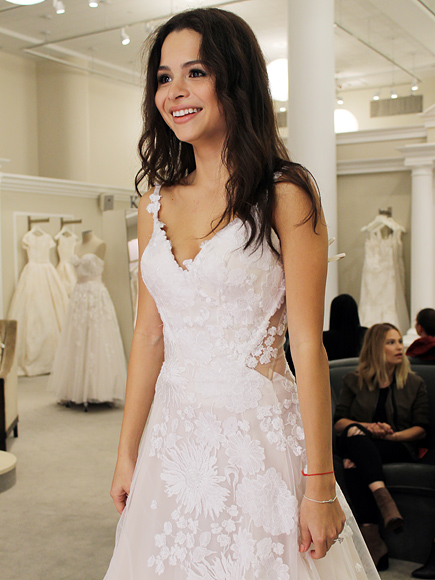 So what was Corbin's favorite part of the wedding? We'll let him explain, because he explained it beautifully.
I have to say my favorite part was the feeling that started in my toes and went all the way to the top of my head when Sasha came through the gate to the entrance of our venue and walked down the aisle. From the flowing veil in the wind as she walked, to the big smile on her face, it suddenly hit me that this stunning woman that was looking at me was going to marry me and make me the happiest man in the world.
Ain't that just the sweetest thing you've ever heard? We wish the happy couple all the best. Hopefully they can break that Hollywood curse and stay together forever.
And speaking of things that will last forever, the Disney Channel is still moving forward with High School Musical 4. They have been searching the world for five new leads for the movie, which won't feature any of the stars from the previous films. (except maybe Sharpay and Ryan…that's a big maybe though)
Disney Channel President Gary Marsh released the following statement…
As a way of continuing to embrace that heritage, we're excited to announce 'the start of something new' as we launch a search for a new class of East High Wildcats to star in a fourth installment of the High School Musical franchise.
No exact airdate has been announced yet, but we will keep you posted.
---