GASP! Rob Kardashian Removes All Photos Of Blac Chyna From His Instagram Account, WHAT DOES IT MEAN?
They haven't even been together a year, but Rob Kardashian and Blac Chyna have already experienced 20 years worth of relationship drama. They had to put up with the hate from Rob's family, the paparazzi following their every move, insane diets and workout routines, they got engaged, and a month or two ago we learned they were expecting their first child together.
If it sounds like a lot for such a fresh relationship…that's because it is. And usually when a relationship is surrounded by this much drama, it doesn't end on a happy note. And some people are wondering if the couple already called it quits after Rob deleted all of Blac's photos from his Instagram account.
According to insiders who talked with E! News, they are 100% together. They simply got in a fight and Rob is mentally still a teenager, so he showed his displeasure by deleting Blac's photos from Instagram.
Rob and her have been getting into little tiffs and Blac Chyna flipped on Rob. He was so pissed at how she spoke to him, so he deleted everything about her to hurt her.
Sounds like a super healthy relationship to me. Actively trying to hurt the mother of your future child by deleting your memories together from Instagram? YOU'RE SO MATURE, ROB!
The insider adds that things are okay between the couple now, so all you Blob fans can rest easy for at least another week or two. And since we're already talking about Rob and Blac, we should mention that they already have some names picked out for the baby.
This according to Kim Kardashian…
They have talked to me about names but I would never tell because that's really personal to them. If they want to share that, they could. But we're just there to support them. We're so excited that we're getting a new cousin.
No you're not, Kim. Tell us how you really feel. Tell the truth.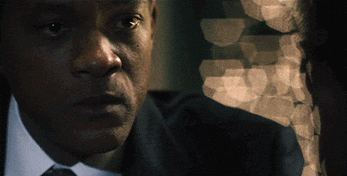 ---