Raven-Symoné Shocks 'The View' Audience By Announcing She Is Leaving After Less Than Two Seasons For A Pretty Crazy Reason
The View has lost another one, and this departure might hurt their ratings. Raven-Symoné shared a big announcement with the show's audience on Thursday morning.
The 30-year-old entertainer announced she would be leaving The View to start work on an exciting new project, and this project will leave you hardcore Raven fans feeling some type of way.
She announced that she was teaming up with the Disney Channel again to bring her popular That's So Raven show back to life.
"I'm excited and sad, but mostly excited. I have an announcement to make: No, I'm not pregnant. There's no title yet, but I'm calling it That's So Raven 2. It's Raven Baxter. It's still me. But I am a mother this time. I'm going to be a single mother raising two kids, and one of them learns that she has visions."
As you can see, they clearly got real creative with this new show. Who would have ever thought to make Raven a mom and give her child visions? BRILLIANT! How long did it take them to come up with that idea? Two seconds?
According to the reports, auditions for the show will begin soon. Her last day on The View will reportedly be in December. And while she is excited to start this new adventure, she will miss her mornings on The View.
"I've had such a great time…I've learned so much, and I've been saying, my experience has been multidimensional."
She certainly made things interesting during her time on the show. She was right in the middle of the biggest controversies on the show the past year, so the producers are probably not happy with this.
But it will give them a chance to hire a fresh face. It'll be interesting to see who takes her place, but it'll be more interesting to see this That's So Raven reboot.
I'm having my own vision right now…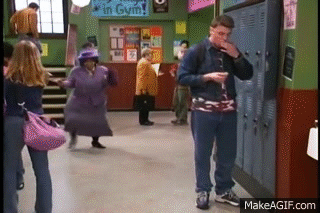 ---