New Report Comes Out, Sources Say Blac Chyna Physically Abuses Rob Kardashian…WHAT?
The drama just continues. Blac Chyna and Rob Kardashian's relationship is like nothing we've seen before. They are obviously not good for each other, but they're in pretty deep now that they have a child together.
We thought things were cooling off yesterday. Rob released an apology, said he was seeking help for his issues and promised to get better for Chyna and their daughter, Dream.
But just hours after the apology was released, a new report came out and it makes Chyna look like a terrible person who is taking advantage of Rob's unhealthy/weak mind. Before Chyna moved out of the house, sources say she got physical with Rob in a drunken rage.
"She was punching him in his back and arms and was in a drunken rage."
Kris Jenner's boyfriend, Corey Gamble, walked in when this was going on and pulled her off Rob.
It's easy to write this off as some silly report from a source who knows nothing.
But some of you may remember that one of the leaked messages from this past weekend showed Chyna talking about how she's not afraid to slap the sh-t outta Rob, "I don't wanna treat him like Tyga but I will. Imma slap the s–t outta him." 
Still though, why would Rob release that apology if Chyna was over there slapping his brains out? Well, this source claims Rob's apology wasn't sincere, at least that's what his sisters believe.
"The sisters don't want anything to do with this relationship. They see how fake it is. It's so unhealthy for their brother. They see how Chyna is using their family for fame and money and they aren't going to let it happen anymore. The family accepted her but since Chyna is now showing who she really is, they don't want anything to do with her."
Yesterday, I thought there might be hope for Rob and Chyna, but now? I think they need to stay far away from each other.
WHY THE F–K DID THEY HAVE A BABY TOGETHER? WHY!!!!!!!!!!!!!!!!!!!!!?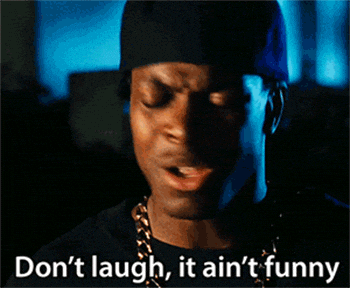 ---