Taylor Swift Makes Christmas Extra Special For 96-Year-Old Fan By Surprising Him Inside His Home (VIDEO)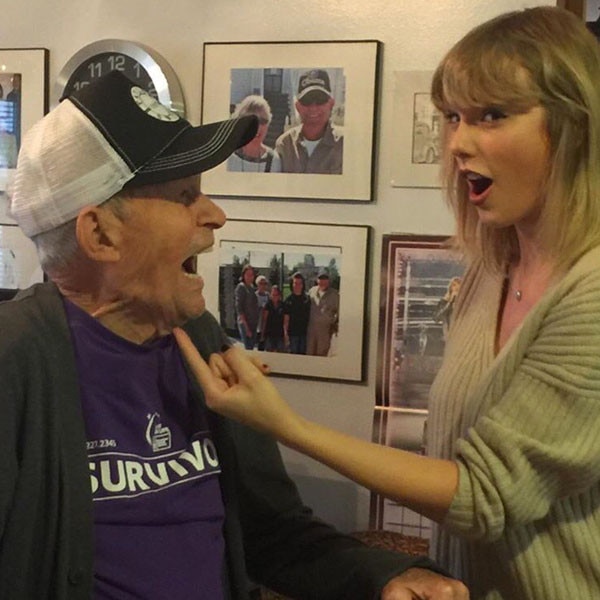 It's been a minute since we've heard stories of Taylor Swift making dreams come true. There was a time when it seemed like she was doing something angelic every week. And then here recently, she lost a bit of her good name after doing her ex-boyfriend Calvin Harris dirty.
This Christmas Swift did her best to win back her fans by surprising her oldest fan with a Christmas performance at his house. The 96-year-old man named Cyrus Porter went viral earlier this year after announcing his love for Swift's music.
On Monday, the 27-year-old singer showed up at Porter's house in Missouri. Porter's grandson posted several videos and photos from the surprise performance.
Family member Caroline Fowler talked to E! News and described how excited Porter was:
"My Popo was ecstatic! He was grinning from ear to ear and even had tears in his eyes. The first thing he said to her was 'How did you get here?' He loved every moment. He told her how he was proud of his family, his country and Taylor Swift!"
Isn't that just the sweetest thing you've ever heard? Porter better watch himself though. He's on Swift's good side right now, but if she catches him listening to Kanye West or Katy Perry? She'll take another trip back to his house and slice his throat.
Amazing experience pic.twitter.com/maXUPZSguD

— robert frye (@bert_frye) December 26, 2016
---