Taxstone was Indeed Arrested for the Troy Ave Shooting. DNA found on Trigger, Handgrip and Mag of Murder Weapon (Facts and News Sources)
I know we are not CNN but we are actually better.  We have the freedom to use and link other sources who are just as credible as CNN.  The below is based on FACTS from these credible news sources only.
The streets have been talking since the entire thing went down and it appears that the rumors were right.
Many people thought that Tax Stone had something to do with the murder of Troy Ave's bodyguard but Tax fell unusually silent  In fact he refused to comment at all on the issue, when asked, Tax said simply,
Man, I don't know what happened with that situation
When he finally emerged he had nothing but snide comments to make and appeared to be unsympathetic to Troy Ave who not only was shot in the leg himself but lost a dear friend and bodyguard in the young Ronald McPhatter.  When Troy was shot at again this past December Taxstone continued to clown the rapper showing no mercy.
LET'S GET INTO THE DETAILS OF THE ARREST
Taxstone's government name is Daryl Campbell.  There are rumors that this is just a gun charge, unconnected to the Troy Ave shooting.  WRONG!  This is as connected as it can get. OFFICIALLY: He was arrested because he was An ex-felon and was found in possession of a firearm.
U.S. Marshals New York and New Jersey Regional Fugitive Task Force and NYPD made the arrest. He was taken into custody while at his aunt's house in East New York.
WHY THE FEDS?   THERE MUST BE SOMETHING ELSE GOING ON??
The Fed's involvement is the first indicator that this was not just a typical possession charge.  Tax has been under investigation since the incident.  DNA on the actual firearm (proving possession) matched the 31 year old Podcasters.  But this was no ordinary firearm.
FACTS:  Taxstone's DNA was found on the trigger, hand grip and magazine of the 9 millimeter Kel-Tec Semiautomatic handgun that was used in the shooting in the green room.
There is video evidence of Taxstone entering the green room before the gunfire and then fleeing. As Taxstone entered the green room, in front of Tax is Ronald McPhatter the victim and behind him is Troy Ave.
The video of Troy Ave shooting his way out of the venue was the aftermath of what happened in the green room, which will now be key to Troy Ave's defense.
The gun and two others were found in a "trap," a secret compartment in the center console of the van.  One of the weapons was a defaced 9-millimeter pistol loaded with 10 rounds. The other was a stolen Charter Arms .38 revolver loaded with five hollow-point rounds.
The recovered weapon was matched to six bullets recovered from the scene, including the one that killed McPhatter, wounded Troy Ave. and wounded one of the victims in the green room.
TAXSTONE TALKED TOO MUCH!
The actual complaint issued by the NYPD quotes public threats that Taxstone made to Troy Ave.  We all remember when Tax said,
When I see you walking up with six dudes, bang-ba-ba-ba-ba-ba-ba.
That is actually in the NYPD report. I'm sure they also went back and listened to every podcast, read every tweet and reviewed every Instagram post.
Taxstone likes to say that he spent his 20's in jail.  That's an embellishment.  He did 18 months and was released on parole.  Then in 2010 he violated terms of his parole and had to do eight months.  In 2012 he violated parole again and did 11 days.
While it might have felt like he spent his 20's in jail, that's nothing compared to what he's about to face.
BOTTOM LINE:  DNA on the trigger of the gun, a motive and video footage;  Taxstone, it was nice knowing you.
CORRECTIONS OFFICER: Bubba, this s your new cell mate:
Taxstone…..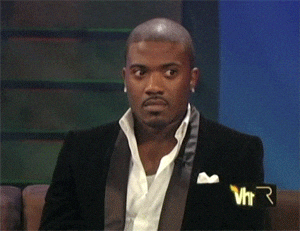 News Sources (Daily News 31May2016, NBC New York, NY Times)
---
---
WATCH NOW: Taxstone's Lawywer Speaks out on his arrest
---
---
---