Steve Carell Shocks Fans Of 'The Office' By Announcing It Will Be Returning To NBC, But Was He Serious?
The Office is probably my favorite TV show ever. I've watched every episode at least two or three times. It's a show I can never grow tired of, so you can imagine my excitement/confusion when Steve Carell jumped on his Twitter account to announce the return of the show.
He tweeted, "Breaking News: The Office returning to NBC." And the tweet quickly went viral. It had over 100,000 retweets. People were freaking the f–k out.
But then Carell sent out a follow up tweet saying, "Wait, sorry. I meant Will and Grace,"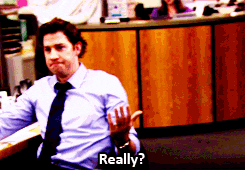 In a hilarious twist, fans of the show were actually pissed at Carell. They didn't appreciate the prank, and when Carell saw how upset people were, he sent out another tweet saying, "My account was hacked by Toby Flenderson."
Don't you dare blame this on Toby! But no, honestly…deep down, I'm glad this was a prank. Bringing back a show almost never works, and we wouldn't want The Office to be ruined. It ended on such a high note with the finale. It was the perfect ending.
Also, just to be clear for those fans still confused..THE OFFICE IS NOT RETURNING! Carell was just joking. The official Twitter account for the show sent out the tweet you see below to Carell…
The good news (or bad news?) is that the Will & Grace news is legit. It will be returning for a 10-episode season during the 2017-2018 TV season.
You can read more about that by clicking here.
---