Say Whaaat? Nicole Kidman Reveals She Was Secretly Engaged To Lenny Kravitz Before Meeting Keith Urban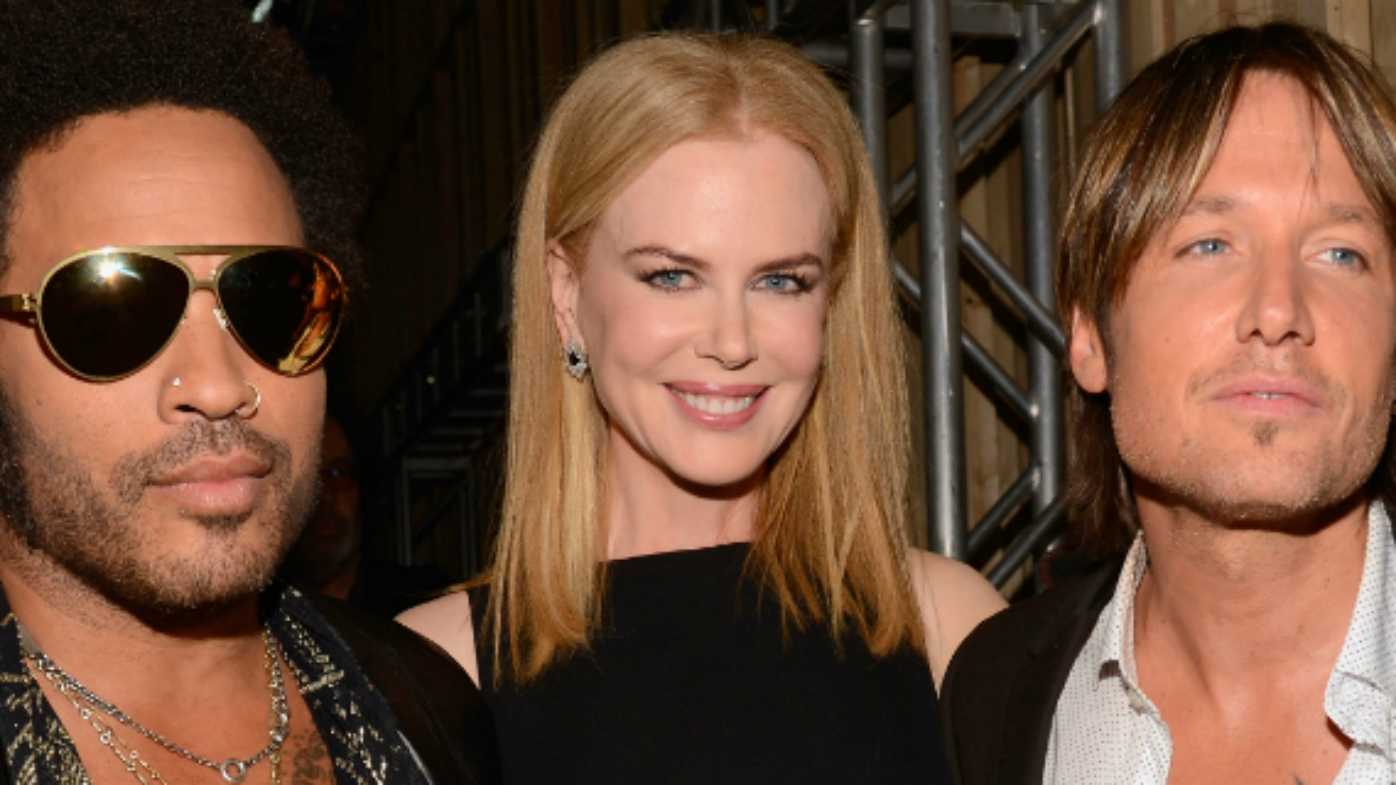 The secret swirl is real, folks. Most of you probably don't remember this, but Nicole Kidman and Lenny Kravitz dated for a year back in 2003. At the time, there were rumors of an engagement floating around, but those were never confirmed.
A year after the split, Kidman met Keith Urban and we all know how the story goes from there. Keith and Nicole have been married for 10 years now.
But it could have been so much different. During an interview with The Edit, Kidman was asked what it was like to work with Lenny's daughter, Zoe Kravitz, on the HBO drama Big Little Lies.
"Well, I knew Zoë because I was engaged to her father. It's all in the family! I love Lenny; he's a great guy."
According to her, the relationship didn't work out because they weren't ready. "It just wasn't right," she admitted. But they are still friends with each other. Heck, even Keith and Lenny are friends.
They all took a photo together backstage at the 2013 CMT Music Awards.
Kidman also talked about her role in the HBO series. She claims the scenes were so intense to film that she had to have Keith nurse her back to reality.
"I was quite traumatized after [filming] because we would shoot [the violent scenes] repeatedly. I was emotionally and physically traumatized. I'd come back and I'd need Keith to hold me, just to feel soothed. I think it worked on my psyche in a way that I didn't quite realize."
---