Nick Cannon Is A Father Again, Welcomes Son Golden "Sagon" Cannon With Ex-Girlfriend Brittany Bell (PHOTO)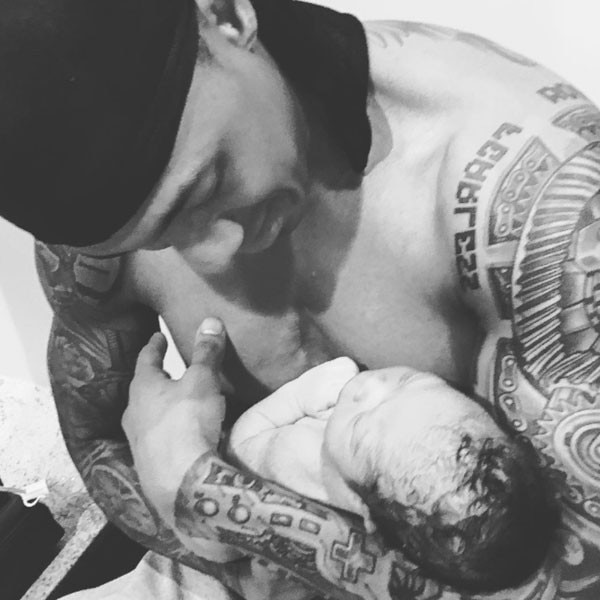 It's been a difficult month for Nick Cannon, but at least it's ending on a high note. The 36-year-old entertainer went on his Instagram earlier this week to announce the birth of his son, Golden "Sagon" Cannon.
He posted the photo you see above and captioned the sweet pic with:
"Weeping may endure for a night, but Joy cometh in the morning! No matter how hard the world may hit you, God always reminds us of our purpose! #TrueHappiness Welcome to Earth Son! Golden 'Sagon' Cannon 2/21/17 #Awakened."
As most of you know, this is Cannon's third child. He had twins with Mariah Carey in 2011. During an interview with Power 106, Cannon explained that this third child was no accident.
"Never an 'oops baby.' I'm so calculated with my moves…I've always wanted five kids. Just because my marriage was over didn't mean I couldn't continue my family. I wanted to make sure it was someone who was solid, spiritual and had the same views. She's [Bell] been in my life. Our families grew up in the same projects together in San Diego. So there's a lot of substance there."
Well, congratulations to the happy family then. Hopefully this is the start of a new chapter for Nick, although, it might be challenging since both Bell and Carey are exes. Sounds like a scheduling mess.
---