Huge 2017 Oscars 'Best Picture' Mistake, Watch The Incredibly Awkward Video, And Get Details On What Went Wrong! (FULL VIDEO)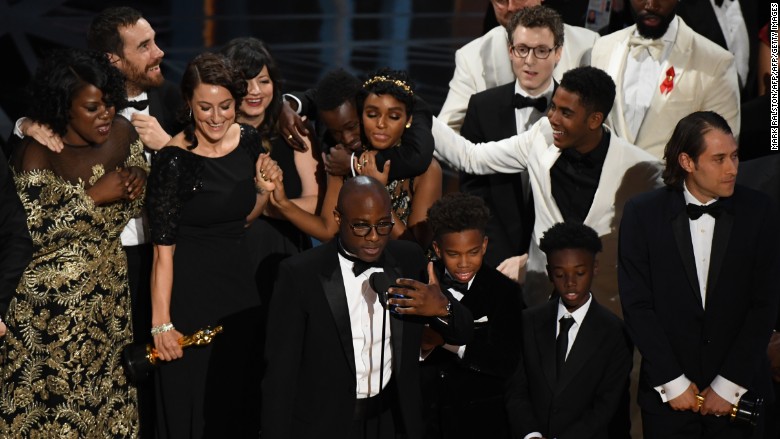 The 2017 Oscars were shaping up to be one of the most boring Oscars in history. The only two entertaining moments were the constant Matt Damon slams and Viola Davis' acceptance speech.
But then something incredible happened. During the announcement for Best Picture, presenters Warren Beatty and Faye Dunaway, took the stage and acted like they had no idea what was going on around them. It honestly looked like they just came off a bus from the retirement home.
When Warren opened the envelope, he looked a bit confused, but everyone assumed he was dragging the moment on for humor. Even Faye was like, "Oh, Warren. You're impossible," and that's when Warren handed Faye the envelope and was like, "You deal with this sh*t."
She was quick with her announcement. "Best Picture goes to La La Land," and everyone cheered. The cast & crew rushed the stage to give their speeches.
But it was clear almost immediately that something was wrong. An Oscars staffer with a headset was in the background talking to the crew, and eventually everyone on stage got the message that there had been a huge mistake.
Moonlight was the real winner. Watch how it all played out in the video below…
And it doesn't look like this was staged. The explanation does make sense. Apparently, there are two people on each side of the stage who hold the same envelope, and for some reason one of those people got confused and handed Warren the remaining envelope for Emma Stone's Best Actress win.
Global accounting firm PricewaterhouseCoopers sent out an apology to La La Land, Moonlight, and Warren & Faye…
"The presenters had mistakenly been given the wrong category envelope and when discovered, was immediately corrected. We are currently investigating how this could have happened, and deeply regret that this occurred."
It was an insane way to end the night, and while it's okay to feel bad for La La Land, we must remember that Moonlight deserved this. It was clearly the best film of the year, and it's amazing to see a $1.5 million indie film take home Best Picture.
---