Fox News Host Says Secret Service Should KILL Snoop Dogg And Bow Wow For Their Anti-Trump Messages…We Got The Video!
Snoop Dogg has been taking some heat (mostly from scared white people) after he released the Lavender (Nightfall Remix) music video, where he can be seen shooting a toy gun at a clown dressed as Donald Trump. Or maybe it was Donald Trump dressed as a clown…it's hard to tell.
During the Thursday episode of Fox News' talk show The Five, host Kimberly Guilfoyle and her co-host Greg Gutfeld were discussing the video.
Gutfeld said the video was a legit threat to the president, and he asked Kim-Kim how the Secret Service should respond, "Kill them? kill them," she replied before adding…
"I think it would be fantastic if Snoop and wannabe Snoop got a visit from, like, the federal marshals. Let's see how tough and gangster they are then."
LOL…gangster? Really, Kimberly? That's the word you're gonna use? How, uh, not racist of you?
So why is she saying "them" and "they" when it was just Snoop who released the video? Well because Bow Wow went in hard on Trump after he sent out a tweet bashing Snoop, "Can you imagine what the outcry would be if @SnoopDogg, failing career and all, had aimed and fired the gun at President Obama? Jail time!"
Bow Wow responded with this knockout…
"Ayo @realDonaldTrump shut your punk ass up talking s–t about my uncle @SnoopDogg before we pimp your wife [Melania Trump] and make her work for us."
Damn. Mr. Wow has come a long way from his Like Mike days.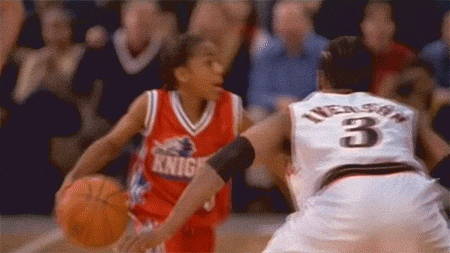 ---