Scottie Pippen Talks About How Life Has Been Following The Death Of His Son Antron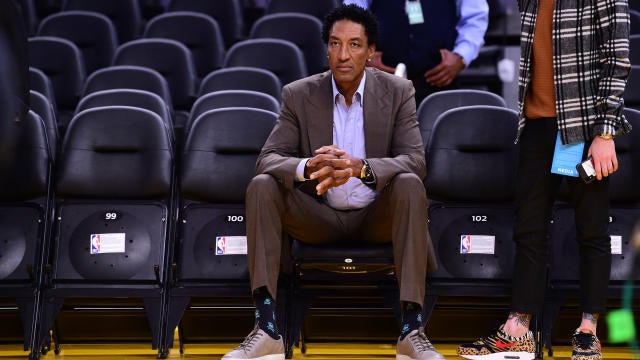 As most of you probably know, Scottie Pippen's 33-year-old son Antron Pippen tragically died in April. It's still not exactly clear what caused his death, but that's not really the important part.
All Scottie cares about is losing his son, and the past couple months have been incredibly difficult, as you can imagine.
During a recent interview with People, Scottie opened up about what life has been like following the death of his son:
I'm good. I still have my moments of ups and downs, but I'm good. There's never enough time, but I've managed, and I'll continue to heal.
That's one thing you often hear when it comes to time following someone's death. You hear people say that grief doesn't have an expiration date, and that's because you don't really get over it. Something is always going to be missing, you just have to do your best to manage.
On his first Father's Day without Antron, the former NBA star told the magazine that he spent the holiday away from his other kids.
It was tough. I was kind of on the road. I did a camp back in Arkansas, so I wasn't really around my kids. I spent it with my siblings in Arkansas.
He did speak with them on the phone though, and overall, he said it was a good day.
"I will continue to gain strength because today there is none," he told the magazine.
We certainly continue to wish him all the best. You'll remember that when he first announced his son's death back in April, he talked about how they shared a love for basketball. They had "countless" conversations about the game, and Scottie believes if Antron hadn't had chronic asthma, he would have been in the NBA.
Our thoughts and prayers go out to the Pippen family.
---