Jennifer Lopez Claims She's Never Been Better Amid New Romance With Ben Affleck
Ben Affleck and Jennifer Lopez tried to make it work decades ago. They were even engaged for a year, but they just couldn't make things work.
But they were young then. Young and dumb. Now that they have all the wild experiences out of their system, are they ready to settle down? Soulmates finding their way back to each other?
It looks like it. During a new interview with Zane Lowe on Apple Music 1, Lopez revealed she's super happy currently…
I'm having the best time of my life. I'm super happy. I know people are always wondering, 'How are you? What's going on? Are you okay?' This is it. I've never been better.
Damn, man. Affleck be carrying a strong D game with him. There's no question he's putting it down in the bedroom. I mean, yeah, sure they care about each other and enjoy hanging out together, but you don't achieve the "I've never been better" status unless you're killing it in the bedroom.
Lopez continued by saying the good fortune she's experiencing right now is because she finally discovered how to be happy on her own…
I want my people who care about me, because I care about them so much, to know that I've really gotten to a place in my life where I'm great on my own. And I think once you get to that place, then amazing things happen to you that you never imagine in your life happening again. And so that is where I'm at.
Oh sh*t. "Amazing things happen to you that you never imagine in your life happening again."
WE KNOW WHAT YOU'RE TALKING ABOUT, JEN!
By the way, Ben and Jen spent 4th of July weekend together. They were seen acting all cuddly in the Hamptons. They took some romantic strolls together. Lopez has a mansion in the area, so it's likely they stayed there.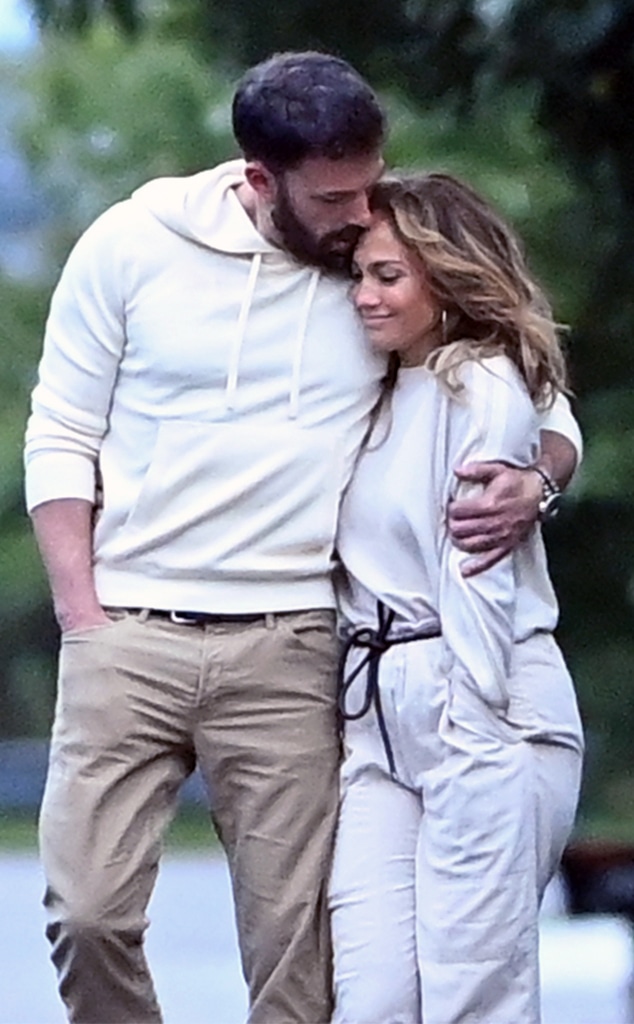 Good for them, you know? Old love becomes new love. Let's hope this is not a rebound for them both. It's time they hit the game winner.
---