Diddy Remembers The Time He Had 15 Roaches Crawling On His Face, Motivated Him To *MAKE IT*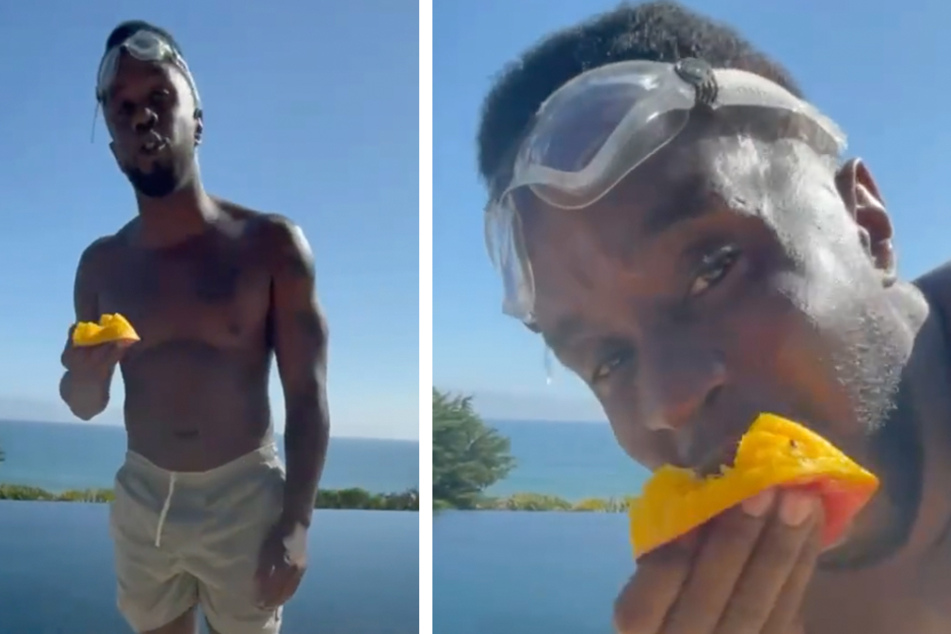 If you're wondering what keeps Diddy so motivated, well, we kinda have our answer. He's worth nearly $1 billion. You don't get to $1 billion (or even near it) if you're not motivated.
The 51-year-old musician/businessman recently shared a motivational video about becoming successful. He posted the clip to his Instagram account, and it was the caption that really grabbed people's attention.
In the caption, he wrote:
One day when I was growing up, I woke up and there was 15 roaches on my face. At that moment I said hell no, I refuse to live like this. Work hard, believe in your crazy dreams… AND NEVER SETTLE!
Yikes. I wake up with 15 roaches on my face and I'm calling the fire department because I just burned the entire f**king house down.
In the video, Diddy talked about chasing your dreams, while eating a mango…cause why not.
You can do it. You can be whoever you want. You can be eating mango too, with the ocean as your backyard. I ain't special. I just want it bad, you feel me? I will not allow myself to not have mango. I hustle hard. Don't allow yourself to not have mangos and the ocean as your backyard!
You hear that a lot from successful people. They claim they're "not special," which I'm sure they truly believe. However, being that motivated and determined is special. That's the thing that makes them special. Sure, anyone can be motivated and determined, but not everyone is…BECAUSE IT'S HARD! Especially in the beginning when you're not seeing results.
We have so many distractions in life. Most people don't have the patience or willpower, and that's what makes people like Diddy so special.
---