Biz Markie's Wife Says Fat Joe Called Her Every Week For A Year To Check On Biz Before His Death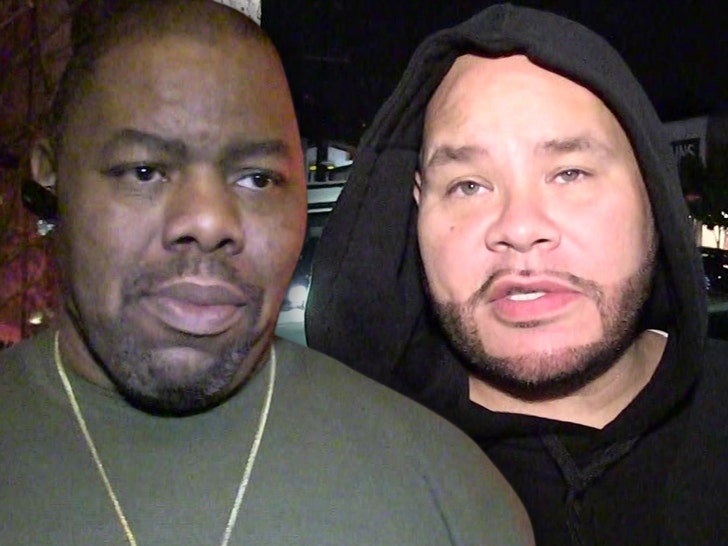 As you all should know by now, rapper/DJ/producer Biz Markie died last week at the age of 57. He had been sick for a year or two now, battling complications from diabetes, and unfortunately that's what ended up killing him.
Markie was loved in the music world and well respected. Several celebrities paid tribute to him following the news of his death, but perhaps none cared more than Fat Joe.
Markie's wife, Tara Hall, made it clear that Fat Joe has been there from day one. When Biz first entered the hospital last June, Joe began calling every week to check on him and the family.
Tara says as soon as Joe heard the news, he was on the phone every single week with her — checking in on Biz, on Tara and the rest of their loved ones to see if they needed anything, and to let them know he was there for them … financially or otherwise.

She tells us Joe was literally willing to open his own wallet to whatever Biz's family needed during his hospital stay — one which was fairly isolated due to COVID-19 regulations that really only allowed Tara to be by her husband's side, day in and day out.
And even now, after Biz's death, Fat Joe is still offering to help out. He told Hall he'd pay to cover memorial or funeral costs, but Hall politely declined, telling him they don't need the money.
Hall says other artists like Doug E. Fresh, Treach and Big Daddy Kane would also reach out, but none more than Fat Joe.
Joe has been posting a lot of memories of Biz on his social media accounts, including this video…
---